Reception Class Spring Term 2020!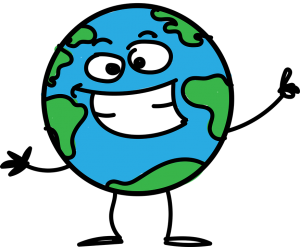 We hope that you and your family had a wonderful Christmas. We have enjoyed hearing all about it.
This term our whole school topic is Active Earth! We will be looking into space, the water cycle, volcanoes and growth as well as recycling and caring for the planet. We are currently organising some exciting visitors and trips so look out for details in your child's book bag.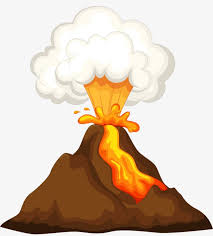 General reminders
Full school uniform must always be worn, including a school jumper or cardigan and black shoes. Long hair must be tied back and no hair products or large hair accessories please. Children will be offered fresh fruit at morning and afternoon snack times. Fruit or veg snacks only are allowed across the whole school. I'd also like to remind you to ensure that your child has a waterproof coat every day and that everything they bring into school has their name clearly labelled. A reminder too that water bottles need to be in school every day.
PE and Forest School
Full P.E. kit is to be worn now on Tuesdays, please and Forest School will continue on Thursdays so your child will need wellies and full waterproofs for this (a plastic bag is useful for muddy wellies).
Reading
Please practise your child's reading at home at least 5 times a week, making a note of this in the contact diaries including the book title. Practise little and often really is the key to success in learning to read but it is equally as important for you to read a range of fun, exciting new and family favourites to your child regularly to promote a love of reading. By recording all home learning, we are then able to provide the correct level of support for your child within the class setting. If you need any help, advice or support with any areas of reading please talk to one of the Reception Team. Thank you.
Maths
Feel free to record any maths games or activities you enjoy together at home in the contact diaries. We are sending home this term's "Fun with Maths" booklet  with lots of fun and family friendly ideas for you to share. 
WOW slips
We are also sending home another set of WOW slips for you to share your child's home achievements, please ask for more when you run out. We love to share these moments as a whole class.
Voluntary Contribution
-A reminder that we ask for a voluntary contribution towards consumables of £5 per half term or £30 for the year. Thank you to all those who have already contributed.
-This term we plan to do a fair amount of junk modelling! Clean recycling would be much appreciated, in particular different size and shapes, small cardboard boxes etc
Please put them in the large boxes in the cloakroom area. Thank you.
Mornings and After School
Now that the children have settled in so brilliantly, please can we ensure a swift goodbye to allow the children to settle, ready for register and learning by 8.50am.
After school club and staff meetings: Reception class is now used for After School Club and staff meetings apart from general classroom prep after the school day ends and we would be grateful if the classroom is vacated ready for these events as swiftly as possible after 3.15pm. Please continue to feel able to talk to us both at the beginning/ end of the school day, this communication is vital and we will always try to make time and space for this.
If you have any further questions and haven't managed to catch us in person, pop a note in your child's diary and leave it on our desk in the morning. Failing that, email a.barnett@alumnismat.org
Diary Dates
Wednesday 29th Jan– Whole school science morning
Thursday 6th Feb- Height and weight- nurse visit
Thank you for your continued support – here's to our second
busy, fun-filled term together!
The Reception Team
Helping your child learn at home
In the street
Recognising numbers
Number plate hunt. Who can find a 7? Add the numbers up.
Comparing door numbers
Counting – how many lampposts on the way to school?
Doing the washing
Sorting by colour and size.
Matching/pairing up socks.
Find four shoes that are different sizes. Can you put them in order.
Time
What day is it today, tomorrow?
Use timers, phones and clocks to measure short periods of time.
Count down 10/ 20 seconds to get to the table/ into bed etc.
Recognising numbers on the clock. If you cover a number, what number was missing?
Going shopping
Reading price tags
Counting items into the basket
Finding and counting coins
Comparing weights – which is heavier
Food!
Can you cut your toast into 4 pieces/triangles?
Counting the right number of plates etc. How many more?
Helping with the cooking by measuring/counting.
Setting the timer.
Measuring
Are you taller than a …?
Marking height on the wall.
Who has the biggest hands in our family?
How many steps are there from the gate?
Shapes
Cut a potato into shapes. Use with paint to make patterns.
Shape hunt: Can you find a square in your house (windows etc), a circle …
Games
Snap (matching pairs) or Happy Families (collect 4 of a kind)
Snakes and ladders or other simple dice games.
Hopscotch
Jigsaws
Number rhymes and songs
Eg: 5 little monkeys jumping on the bed
Your child can teach you lots more!
The Reception Team