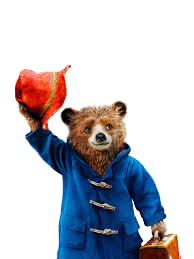 Reception Class
Spring Term 2021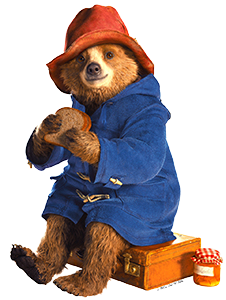 Dear Parent/Carers,
Welcome back! Congratulations on all the hard work and dedication you have put into supporting your child's learning at home. We have loved seeing their work! We have missed them all greatly and look forward to getting your child settled back into school this term, happy and learning again with their friends.
This term our class topic is Journeys! We will continue to follow Paddington Bear on his travels around the globe until Easter. Our first week back he is in the Amazon! We will also be looking at our local community whilst focusing on Character Education and the UN sustainable development goals including what makes us a good citizen.
A reminder of our timetable:
Monday
Tuesday
Wednesday
Thursday
Friday
Rachel Harding

Phonics Literacy Maths

Rachel Harding

Phonics Maths

Allie Barnett

Phonics Literacy Maths

Allie Barnett

Phonics Literacy Maths

Allie Barnett

Phonics Literacy Maths

Rachel Harding

UTW

(Science/ Geography/History) 

Rachel Harding

Literacy/PE

Kate Madden

Literacy/ Guided Reading

Allie Barnett

Forest School/ Topic afternoon.

Allie Barnett

'Library' book swap/ YOGA
The drop off time has changed to 8.50am and collection is 3.20pm. Please can we request that all adults wear a mask at drop off and collection so we can prevent any further spread of the virus and protect each other. Thank you for your support with this.
Phonics
For the remainder of this term we will be starting phase 3 phonics again from the beginning so that the children get the chance to embed those sounds when reading. We start again with the diagraphs...two letters making one sound! Phase 3 tricky words and sound mats can continue to be used to support at home. Please keep an eye on Google classroom for activities to support your child at home.
Maths
We will continue with the sequence of learning from White Rose Maths/Power Maths that was supplied this term for home learning. We will finish with composition of numbers 9 and 10 and we will check your child's level of understanding of number so far.
PE and Forest School
Full P.E. kit is to be worn on Tuesdays, please. This term we will be focusing on Multi Skills!
Forest School is on pause as we currently have Giant Hogweed within our Forest area. This will be cleared asap so please keep an eye out for updates.
We will aim to use the outdoor environment available to us (such as the grass area in front of Reception class) so please continue to send in  wellies if it is wet or the ground is soggy. These afternoons will be a topic focus combined with 'Understanding of the World.'
Reading
Please practise your child's reading at home at least 5 times a week, making a note of this on Google Classroom, we have all been phasing onto this format and your child's weekly read in school will be recorded on the same format.
Practicing little and often really is the key to success in learning to read but it is equally as important for you to read a range of fun, exciting new and family favourites to your child regularly to promote a love of reading. By recording all home learning, we are then able to provide the correct level of support for your child within the class setting.
We will now be sending a story book to share with your child each week. These books will be chosen by your child and are to be read to and with throughout the week. The idea of this is to continue to promote a love of stories whilst developing your childs' comprehension and vocabulary.
If you need any help, advice or support with any areas of reading please talk to one of the Reception Team. Thank you.
WOW slips
We will send home another set of WOW slips for you to share your child's home achievements, please ask for more when you run out. We love to share these moments as a whole class.
Voluntary Contribution
A reminder that we ask for a voluntary contribution towards consumables of £5 per half term.
Thank you to all those who have already contributed.
Snack
Lunch will stay the same time at 11.30am so please continue to send in a snack for PM break. Thank you.
Diary Dates
Non-Pupil Day 1st April 2021
Bank Holiday Good Friday 2nd April 2021
Summer Term starts 19th April 2021
Please remember to bring in your child's learning from Lockdown and any reading books you may have at home.
Thank you for your continued support!
The Reception Team