Woolacombe School PTFA
PTFA Calendar of Events 2016-2017
Please take a look at the PTFA calendar of events and support when and where you can!
Woolacombe PTFA Event Diary

Month

Date

Event

 September
16
Cake Sale Year 6
 
23
Cake Sale Year 5
 
29
PTFA AGM
 
30
Cake Sale Year 4
October
7
Cake Sale Year 3
 
14
Cake Sale Year 2
 
21
Last day of term
 
21
Quiz Evening
November
4
Cake Sale Year 1
 
5
Fireworks
 
11
Cake Sale Reception
 
18
Cake Sale Year 6
 
24
Gift Evening
 
25
Cake Sale Year 5
December
1
KS1 Xmas production
 
8
KS2 Xmas production
 
9
KS1 Disco
 
15
KS2 Disco
 
16
Last day of term
January
6
Cake Sale Year 4
 
13
Cake Sale Year 3
 
20
Cake Sale Year 2
 
20
Film Club
 
27
Cake Sale Year 1
February
3
Woolacombe's Got Talent
 
3
Cake Sale Year Reception
 
10
Cake Sale Year 6
 
24
Cake Sale Year 5
March
 
3
Cake Sale Year 4 (St David's Day theme?)
 
10
Cake Sale Year 3
 
17
Cake Sale Year 2 (St Patrick's Day theme?)
 
24
Cake Sale Year 1
 
24
Quiz Evening
 
31
Cake Sale Reception (Easter theme?)
April
21
Cake Sale Year 6 (St George's Day theme?)
 
28
Cake Sale Year 5
May
5
Cake Sale Year 4
 
12
May Fair
 
19
Cake Sale Year 3
 
26
Cake Sale Year 2
June
9
Cake Sale Year 1
 
16
Cake Sale Reception
 
23
Cake Sale Year 6
July
5
Sports Day/Summer Fair
 
7
Cake Sale Year 5
 
14
Cake Sale Year 4
Dear Parents,
Woolacombe School PTFA needs you!
Firstly, I would like to welcome any new parents to Woolacombe School. I hope all your children have settled in well and have enjoyed their first few days of school.
Now you and your family are part of Woolacombe School, I encourage you to support and join our fantastic PTFA. Woolacombe School PTFA have helped raise huge amounts of money over the years. The money raised has contributed to building the MUGA, adventure trail, purchasing IPads and netbooks to name just  a few. All fundraising projects have enhanced provision and improved the facilities, experiences and opportunities for our children.
One of the first fund raising projects this term is to improve, update and add to the adventure trail equipment on the playground that all our children use every day.
PTFA AGM  – Our first PTFA meeting is on Thursday 29th September in school at 2.30pm, After school club will be available if the meeting runs over the end of the school day.
Please see the calendar of events above. The main events this term will be the 'Quiz Night' in October, 'Fireworks night' and the brilliant 'Gift evening' at the end of November.
Cake Sales – After the success of our cake sales last year, we will continue to hold cake sales throughout the year on a Friday. All proceeds go towards Sports Equipment.  Last Term we raised £650.00 towards PE Equipment and a new sound system, by selling cakes with help from the PTFA, which is amazing!
Please see below a new Cake Sale Rota for the Autumn Term.  There is also a Rota in each classroom.  Could parents please bake a cake and bring it into the Canteen on their Class Sale date (preferably in the morning).  Could we also have some parent volunteers to help set up and sell the cakes from 3pm on the Friday outside Class 6 (please let your teacher know in advance if you can help). Carolyn will have a £10 float available in the office with paper plates and bags.
 Cake Sales
Autumn Term 2016
Class
Date
Class
Date
Class 6
Friday 16th September 2016
Class 1

Friday 4th November

2016

Class 5
Friday 23rd September 2016
Class R
Friday 11th November 2016
Class 4
Friday 30th September 2016
Class 6
Friday 18th November 2016
Class 3
Friday 7th October 2016
Class 5
Friday 25th November 2016
Class 2
Friday 14th October 2016
We look forward to seeing you on 29th September.  With your help and support we can work together to provide the very best for our children.
Kind Regards
Gail Holmes
Head of School
2015/16 – PTFA NEWS
I would like to say a huge thank you to all the parents who supported the Gift Evening last night. It was a fantastic event and it was so lovely to see so many children and families there. A HUGE thank you must go to Rachel Zeale for organising the event and to Noel McPherson plus all of our wonderful PTFA parents who did their part to help make last night such a success. I would also like to thank all our teachers and support staff for their hard work helping on the stalls last night too.
We raised just over £1700, which is absolutely brilliant – our biggest total raised to date!
Thank you all again, your support is always very much appreciated and we hope that you enjoyed the evening too!
Woolacombe School PTFA Christmas Gift Evening – Wednesday 25th November 2015 6-8pm
The Gift Evening is fast approaching, just a couple of weeks to go and we need your help please!
It would be great if each family with children at Woolacombe School could make a small contribution in any, some, or all of the following ways!
* Raffle prize – wine, chocolates or, if you are a local business owner one of your products or a voucher *Tombola prizes or lucky dip prizes; bottles of drink (alcoholic or soft), sweets, small toys, smellies, etc *Cakes for cake stall *Donation of loose change for the money tree (a letter with more information and a money envelope will be going out next week)
For those of you who have never been to the Gift Evening, not onlyis it the PTFA's main annual fundraising event, but it is also a great social evening too! It's a chance to buy some unique, local crafts and gifts, chat to fellow parents over a glass of mulled wine and a mince pie or a drink from the bar, whilst the kids can take part in craft activities and games run by the teachers.
This years event aims to be bigger than ever, with more craft and gift stallholders, oven-baked pizzas available from 5pm, ceramic christmas decoration painting, and the soft play area will be open, as well.
The wonderful Woolacombe School Choir opening the evening at 6pm!
So make a note of the date now …. 25th November, Twitchen House, Mortehoe 6pm-8pm – please support your PTFA!
——————————————-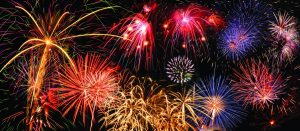 Thank you to all the parents who helped with the Firework Food tent – it was a huge success!
——————————————–
Date of next meeting – Friday 6th November 9.00am
Chair of PTFA – Noel Mcpherson
Secretary of PTFA- Rachel Zeale
Treasurer of PTFA – Jo Kift
Please click on the link below to see the minutes of the last PTFA meeting.
Mrs Allie Barnett is leading the forest school club and shared the children's designs to develop the environmental area during our last PTFA meeting. The environmental area is one of the projects the PTFA would like to support through fundraising. If you think you can help in anyway then please get in touch with Mrs Barnett.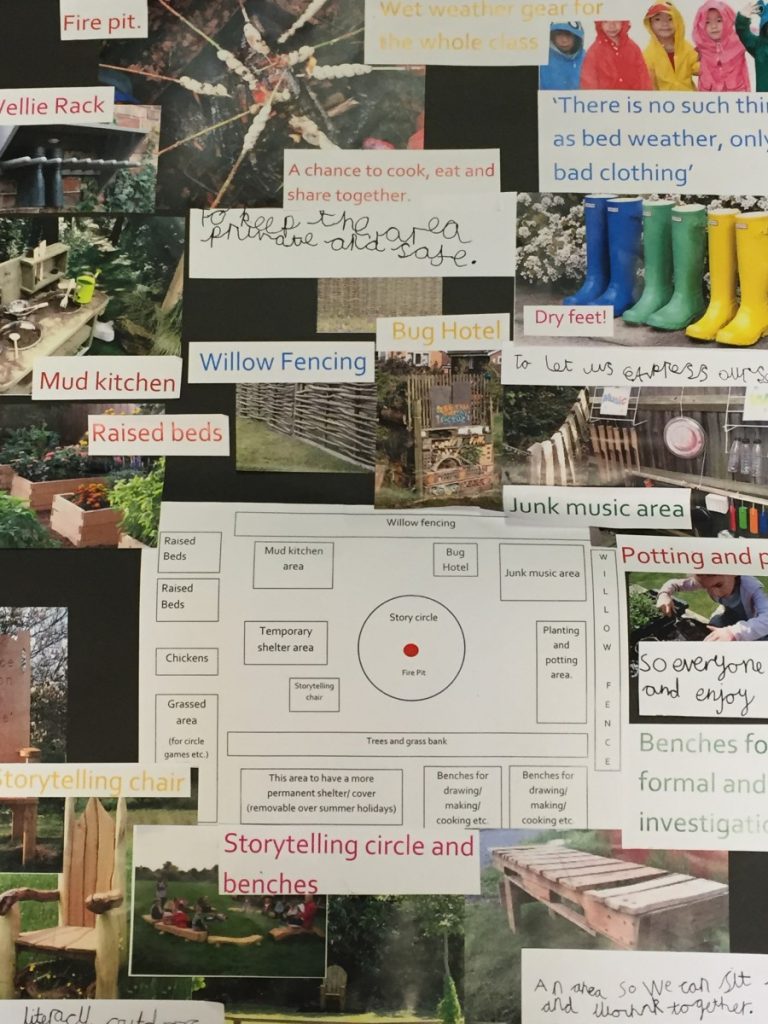 Date of next meeting PTFA AGM – Monday 5th October – 5.00pm in School
——————————–
September 2015 Update – PTFA Fundraising – £7000 Challenge
Total raised so far……….£6,544.73p – Absolutely AMAZING!
We have very nearly met our target amount after we started the challenge last October – well done everyone for your hard work and supporting the challenge!
Many thanks got to Helen Troth for her work with the Woolacombe School Recipe Book raising £617  – Brilliant!
——————————————
July 2015 Update – PTFA Fundraising – £7000 Challenge
Total raised so far……….£5,927.73p – FANTASTIC!
Many thanks go to our PTFA for the following fundraising activities –
Year 3 Cake Sale – £70
Year 3/4 Camp Out  – £140
Second Hand Uniform Sale – £34.40
Red Barn Spinner – £150
Congratulations to the following people for the July Lunchtime Lottery draw:
 1 st – £100 – Lindsey Harvey
2 nd – £50 – A and P Moston
3 rd – £25 – Sophie Saprvell
—————————-
May 2015 Update – PTFA Fundraising – £7000 

Challenge
Total raised so far…….. £5, 578.23 – Brilliant work

Congratulations to the following people for the April Lunchtime Lottery draw:
 1 st – £100 – Celia and Michael Seckington
2 nd – £50 – Rachel Selvey
3 rd – £25 – Edward Holmes
———————
Date of next PTFA Meeting – Thursday 21st May 2015 – 3.30pm in School
March 2015 Update – PTFA Fundraising – £7000 Challenge!
Total raised so far……… £5,428.23 – AMAZING!
The PTFA have been busy fundraising again this month!
The quiz night organized by Lisa Davies, Rachel Zeale, Clare Russell and Sarah Nardoni raised an amazing £550.82. Thank you to all those who managed to attend and to everyone who contributed puddings etc, it was a brilliant night!
The great KS1 bake off raised £85.96 with Oscar Dean winning the best show stopper cake, Billy Walters the best cup cake and Thurston Ashford the best biscuit. Well done everyone!
February 2015 Update  – PTFA Fundraising – £7000 Challenge!
Year 4 had a very successful Jamboree, raising £294.29 – Fantastic!
Year 3 also had a very successful after school cake sale raising £89.00, they had sold out before I even got to buy my cake!! Thank you again to everyone for your continued support with fundraising, you are amazing!
January 2015 Update – PTFA Fundraising – £7000 Challange!
Firstly, I would like to thank you for your fundraising efforts with our £7000 challenge. Your support has been AMAZING and we have already made a great start with the funds raised to date –
Reception –£439.35 Year 1 – £313.65 Year 2 –£153 Year 3 – £27.70 Year 4 – £17 Year 5 – £229.70 Year 6 – £471.55 Gift Evening – £1525.28 Non-Uniform Day – £151.93 DVD sales – £220 Tickets and Raffle/mulled wine for the productions – £859 Total – £4408.16 – absolutely FANTASTIC!
Please click below to read the minutes of our latest PTFA meeting
LUNCHTIME LOTTERY
Congratulations to the following people for the January Lunchtime Lottery draw:
 1 st – £100 – Tanya Buck
2 nd – £50 – Dan Leoroyd and Inger Ashford
3 rd – £25 – Dominic Hughes
 PTFA Class Reps
Yr R        Sam Hughes, Susan Holland, Nicky Stillo, Danielle Adams, Sally Lee
Yr 1         Jenni Drury, Cath Jenkins, Cheryl Harrison
Yr 2         Ann Easy, Selina Dicker, Ruth Robinson, Hayley Major
Yr 3         Angie Ellis, Abby Tappenden, Ingrid Wilson, Helen Troth
Yr 4         Noel McPherson, Suzi Powell, Helen Gray, Rachel Zeale
Yr 5         Jo Kift, Denise Clark, Zoe Brewer, Debbie Christeforou, Jenny Craig
Yr 6         Karen French, Sarah Nardoni, Tanya Buck, Clare Russell, Lisa Davies
Thank you very much to all the parents and children who came and helped with our 'Ground force' day outside class 1. Thank you to Hayley Major and the Red Barn for supplying us with some delicious bacon rolls!