Welcome to Woolacombe School Nursery
Beliefs and Values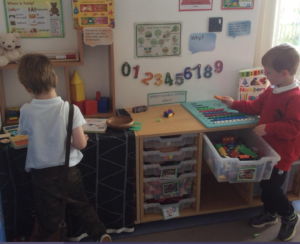 Educators at Woolacombe School Nursery are committed to providing children with a safe, engaging, respectful and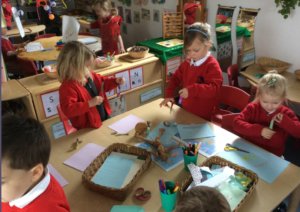 nurturing environment. We build on the belief that children have a natural disposition for learning and an innate curiosity. When this is carefully nurtured, it blossoms into a life-long love of learning.
We recognise and appreciate the trust that parents place in us when giving us the opportunity to care for and educate their children, and we truly value parent participation in the daily life of our nursery.
Our nursery is inspired by the Reggio Emilia approach whereby the environment is highly valued for its potential to promote learning through open-ended, investigative and exploratory play. We value play as a central part of learning processes for young children as it enables children to develop key skills that will affect their ability to learn for their lifetime. Play takes place in a social context and the role of language is essential. At our Nursery, we have an enduring focus on helping children to acquire speech and language skills, as we know the capacity to communicate is central to all learning.
At Woolacombe School Nursery we aim to nurture the child physically, socially and intellectually by providing high-quality experiences, both indoors and outdoors,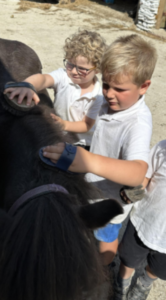 individualised experiences, small group interactions, and by providing a planned, intriguing and varied environment.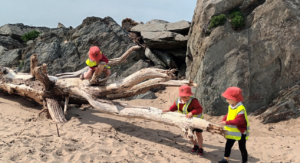 Staff at the nursery believe that exposure to the natural environment is essential for the healthy development of children and experiences in and around nature are a key component of the Woolacombe Nursery's educational beliefs.
Being a teacher led setting and part of Woolacombe School and South West Schools' Federation enables us to work alongside a number of experienced practitioners and teachers. It enables us to share good practice both within nursery, school, the federation as well as the wider community.
2023 Autumn newsletter.docx

WS Nursery topic web Autumn 1 23_24
WS-Nursery-topic-web-Autumn-1-23_24

WS Nursery topic web Autumn 1 23_24

2023_24 Nursery LTP overview