Welcome to Seals Class (Year 5) web page!
Hello! Hola! Bonjour! Ciao! Hallo! Namaste! Ni Hau!
Happy New Year!
Click below to check out our topic web for this term!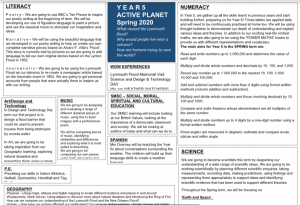 Topic – ACTIVE PLANET
We are really excited to dig deep into this Geography topic and explore natural disasters and global warming. We will be focusing on both the historical and geographical aspects of Active Planet and will also be exploring this in our contextualised maths and literacy. Our big topic questions and investigations are going to include: What caused the Lynmouth flood? Why would people live near a volcano? How are humans trying to save the world?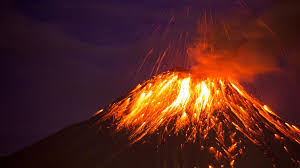 Please click on the link below to see this term's topic web for more information on the curriculum subjects this term.
Literacy
We will be starting the term with some rich figurative language poetry inspired by one of the BBC's Ten Pieces. We will be developing our understanding of the use of language to build a picture and using a piece of classical music to stimulate our language and build imagery of a flood. As the term progresses, we will be immersing ourselves into narrative writing with our class text, 'FLOOD' by Alvaro F Villa. This story is currently told by pictures so we are going to add our own language to tell the story of the Lynmouth Flood in 1952. We will be broadening our writing skills by exploring the use of different sentence structures, rich vocabulary, figurative language and a range of punctuation. We will end the term with journalistic writing, reporting the events of the Lynmouth tragedy, hopefully with personal accounts from people that were actually there.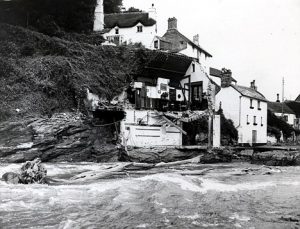 Maths
This year we are going to focus on thought bubbling our maths. We are going to delve deep into our minds to show and explain our answers to truly become mathematical masters! We are also going to continually track our progress throughout the term with the use of elicitation tasks before and after a topic has been learnt. This will enable us to see how we have progressed in our mathematical skills and identify where we need stretching and where we may need more support!

Another key focus this year is to crack our times tables! What multiplication facts could we use to solve our 6 times tables?! What about our 8s and 9s?! 
P.E.
PE will now be on a Wednesday and Friday afternoon. This term, Year 5 will be taking part in: Netball, Handball, Gymnastics and Tag Rugby.  To ensure that we get the maximum enjoyment and learning from our physical activity, can you ensure that your child has ALL the correct PE kit for each session with their kits in class EVERY MONDAY. Due to the cold weather, it is vital that your children have WARM clothing for their outdoor PE sessions: an underlay, warm hat, gloves, appropriate shoes and a waterproof light coat is recommended!
In addition to our P.E. lessons we will also be completing our 'Daily Physical Activity' and are currently focusing on building up our stamina to see how many miles we can run in 10 minutes! Are you ready for the 10-minute challenge?!
Reading at Home
As I know you are already aware, reading takes a high priority in your child's learning – it is the foundation of all learning and understanding of the world. Every day, I will be leading a whole class guided reading session which will involve a sharing of a range of text types. This is to support your child's growing breadth of vocabulary, decoding of unfamiliar words and comprehension of a text. 
I am really impressed with the fantastic effort that Year 5 have put into their home reading so far! I will continue to hold the weekly 'Reading Raffle' offering the opportunity for children to win a new book every week! Please remember, your child will need to have read at least five times in a week to be given the opportunity to win! 
Remember to record the book title, book level (if there is one), page or chapter numbers with a signature from a parent or carer after each read.  This will be checked on a weekly basis with brief comments and suggestions noted to help your reading and rich discussions at home.  I will also provide feedback from in class guided reading sessions weekly.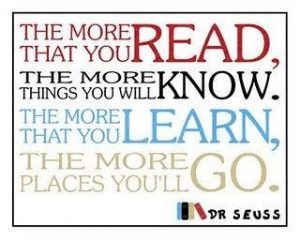 Need some inspiration for a good book? Check out this website which offers "100 fiction books all children should read before leaving primary school".
Just click on the link below!
https://www.tes.com/news/school-news/breaking-news/100-fiction-books-all-children-should-read-leaving-primary-school-%E2%80%93
Stationery
Please support your child to ensure that they have a range of different hand writing pens, pencils, a sharpener and a glue stick. The glue stick is really needed in school, for the sticking in of the daily numeracy and literacy home learning tasks into books, along with many other activities and tasks across the curriculum.
Home Learning
In Year 5, our daily home learning alternates between literacy and maths. This will be set between Monday-Thursday and is expected to be returned the following day. The home learning will usually correspond with the learning that has gone on in the classroom that day or will be reviewing learning from recent lessons. 
Spellings - I will begin this term with sending a list of spellings, some taken from the statutory Year 5 and 6 spelling list and the rest that relate to the learning that we have been doing in class. Throughout our spelling lessons, the children are continuously equipped with more and more strategies to practise their spellings. I will advise (with parental support) for the children to be applying these strategies at home in the knowledge that it is supporting their application of words, their confidence and that they will be tested regularly, similar to our weekly arithmetic quizzes.  
I am encouraging the children to practise their times tables on a daily basis. The times tables underpin the majority of the Year 5 and Year 6 numeracy curriculum, it is therefore imperative for your child to feel confident in applying these or has strategies to help them access them.
Finally, I want to provide children with the opportunity to sink their teeth into a creative project so if your child would like to create something in relation to our ACTIVE PLANET topic, I would be super excited to see what they can come up with! 
The full Statutory Spelling List for Year 5 is also available below.
Statutory Spelling List Year 5 and 6
Finally, home learning tasks are an assessment tool for me to monitor the progress of your child's learning and the impact that my teaching is having on them. Therefore, if your child struggles or makes mistakes that is fine, I just encourage all children to try and if they feel that they really can't do it, then I ask for them to write me a sentence explain why they are struggling – I can then support them the following day.
Additional Information
We will also be joined by Maddie Lewis this term, a school direct student from Exeter University, on her second placement of her PGCE programme. Miss Lewis will be with us until February half term and then will return to East-the-Water Primary School to finish her final placement in Year 1. 
Finally, I will be looking into organising a trip to Lynmouth towards the end of the Spring term. This is to support the children's learning of the Lynmouth Flood in 1952 and to put their geography learning into action, gaining a better understanding of why the flood actually happened. If any parent, who has completed the relevant volunteering checks through the school office, is interested in coming along as a helping hand, please let me know!
For any additional information or to answer any questions please do not hesitate to catch me in the mornings or after school! Alternatively, if you cannot not see me during those times, feel free to email me at r.hester@alumnismat.org
Thank you for all of your ongoing support. I am really excited for another wonderful term with Year 5!
Miss Hester / Mrs Marsh