How do we develop as writers at Woolacombe School?
From EYFS to Year 6, we are incredibly passionate about our literacy curriculum.  Our aim is to provide our children with a wide range of stimuli in their learning, from rich whole class texts, to WOW experiences to trips far and wide, and all with the intention of fully engaging and immersing the children into their literacy learning!
Cross-curricular learning!
The foundation of all our literacy learning is rooted in the whole school topics, which alternate across the year from history, to geography to Science. A vast majority of the topic learning comes through the literacy, as the children explore linked poetry, narratives, diary writing and more.  Each writing sequence has a strong emphasis on drama and role play, to allow the children the opportunity to bring the topic, and the literacy, to life!
Trips & WOW Experiences!                                                                                       
For each new topic, a WOW experience is always carefully planned, to ensure that there is a high impact beginning which captures the children's imaginations and interests.  Class and even Key Stage trips are planned for each topic, again to give the children the opportunity to really live the topics, and to serve as wonderful and real stimuli for writing back in the classroom.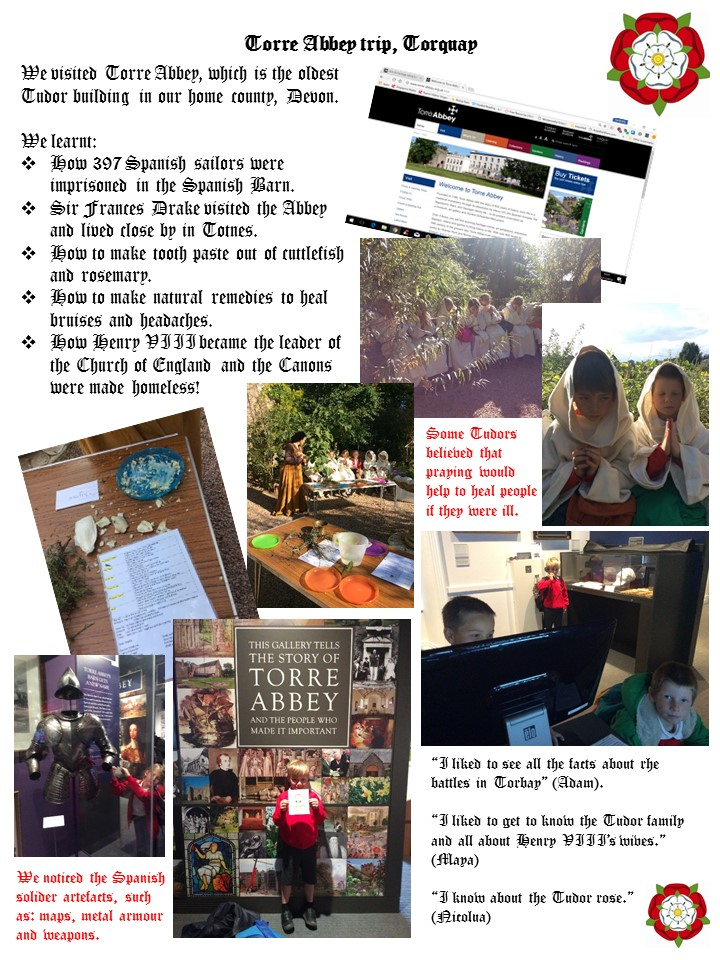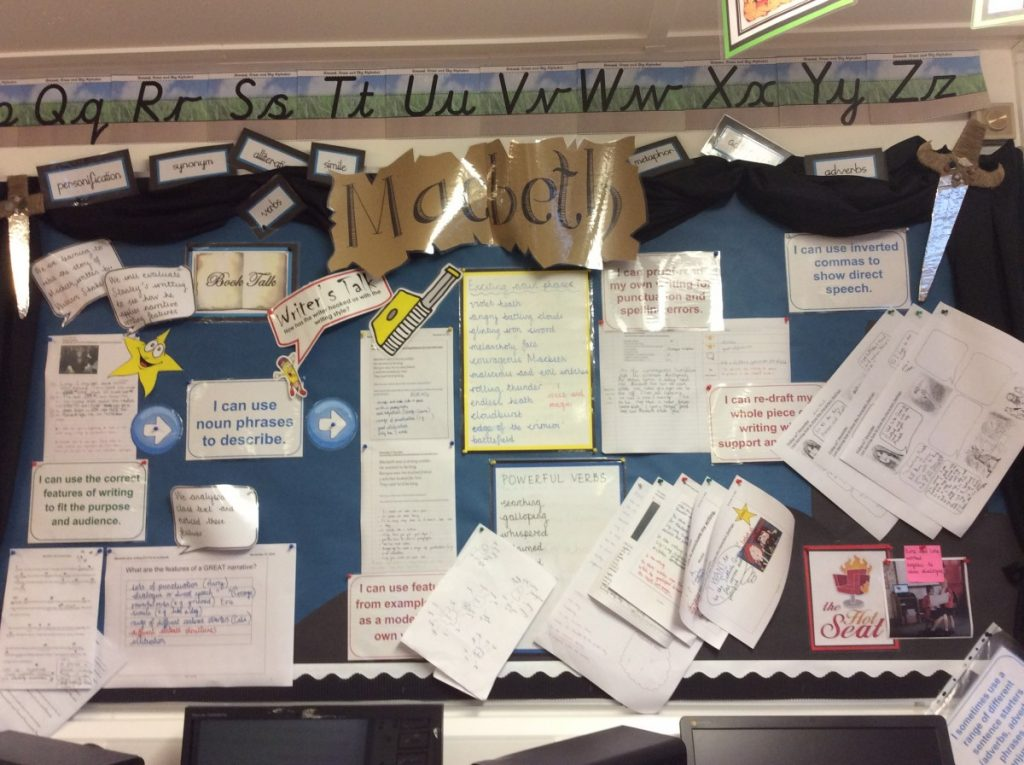 Whole class texts!
Across Key Stage 2, we have an ever growing range of whole class texts which are topic related.  These texts are carefully selected, and serve to further immerse the children in each topic, as well as giving the children excellent exposure to rich and varied vocabulary and language.  Because every child has a copy of the text, it ensures that every child is involved in the discussions and debates which inevitably occur when dozens of brains all evaluate and analyse plots, events and characters at the same time!
Working Walls!
In each class, the writing curriculum is displayed for the whole year, to give the children the 'big picture' of what they are aiming for as the year progresses.  As a new writing sequence is begun, whole class discussions decide which of the writing curriculum elements are most relevant to the purpose and audience of the sequence, and by doing this, meaning and context is given to the specific grammatical and structural features needed to succeed in that particular style of writing. 
Please visit our classrooms to share our learning journey and latest displays.
Key Stage Productions!
Each year, tremendous effort is put into end of key stage productions, which are again linked to the topic of the term, and which offer incredible opportunities for children across all year groups to participate in productions that they will never forget!  Each year, the children amaze us all with what they achieve with their acting, orating, singing and dancing skills, proving that we never fully know the true potential of children unless we give them lots and lots of opportunities to discover them for themselves, and then to show us all!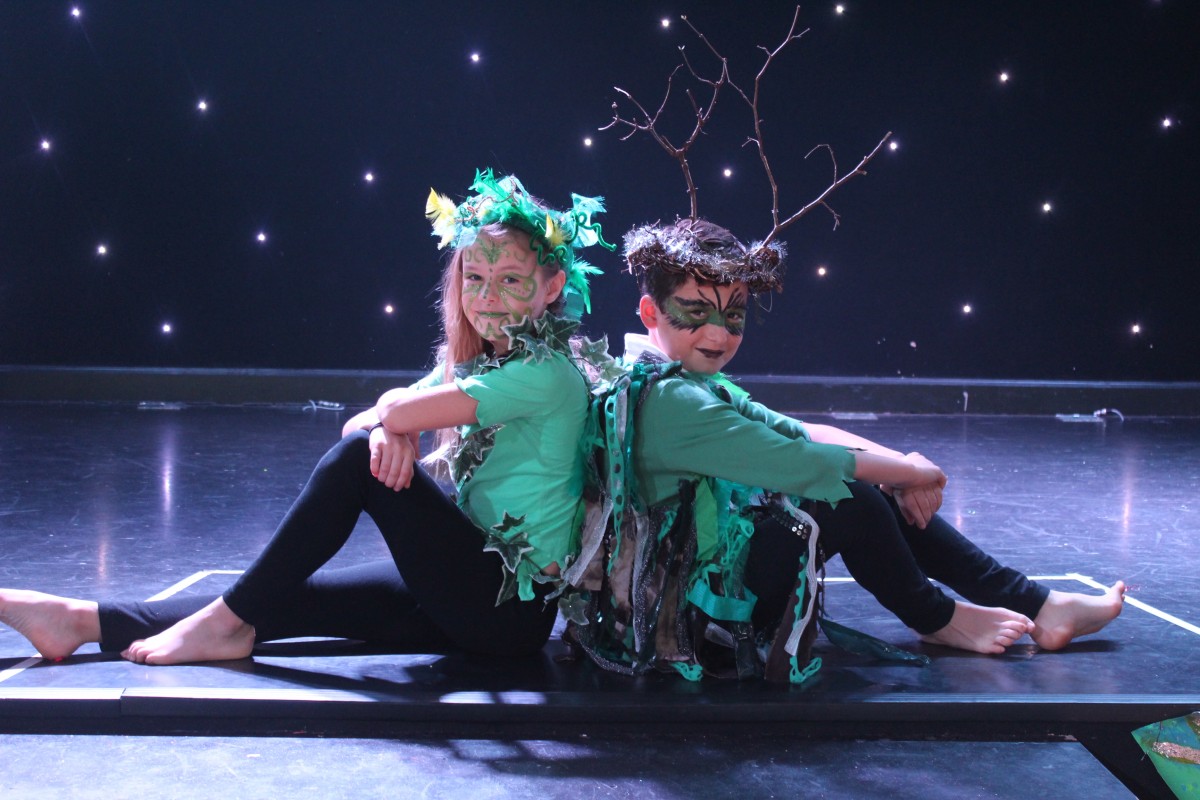 Wonder how you can help your child with their reading and writing?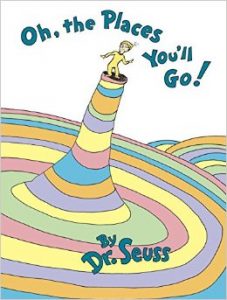 Read with your child at home – 5 times a week – and share their progress and key comments in the Home School Diary.
If you would like more support and advice, please do not hesitate to ask your Class Teacher.  We're happy to help!