Welcome back!
My class letter is here: Letter summer 2019
This term we will be looking at Water. I've been totally absorbed in this topic for the last few weeks and have become obsessed by the inequality of access to water and the fact that 200 children an hour die from lack of access to clean water. This topic is an excellent opportunity to develop a sense of social justice and how to be a force in making sure that people have access to the most valuable commodity that can be restricted, even in wealthy countries.
English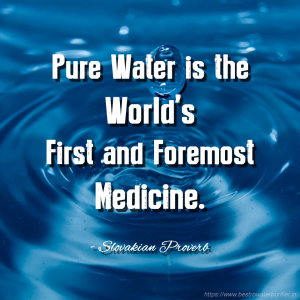 My letter details the importance of daily reading. The more often the better.
In our English lessons we will be mostly focussing on non-fiction, having really absorbed ourselves in Norse myths last term. We will be looking at how to persuade our audience using rhetorical devices and how to structure a text so it draws our reader into reading more. We'll mostly be writing to persuade about access to water and how people can help address the inequity in water access. We will be using case studies from Africa (again) to Flint, Michigan to understand the impact when people don't have regular access to water.
We will be utilising our iconic coastline to inspire our texts. We've got a huge walk planned, and hopefully a trip to Lundy Island too. We know how lucky we are to live where we do and plan to make the most of sunnier, drier days to look at the sea and consider the environment around us and the need to prese
Maths
Gosh this water topic gives us plenty of opportunity to look at infographics. Here are some:
A reminder: fluent recall of times tables makes a very big difference to a child's experience of maths. It doesn't need to be incredibly quick, it just needs to be easy. These can be taught so please help out if your child struggles with these by playing games at home. A random number generator on a search engine can you give a game we always play- ask them to explain it!
We will be looking principally at fractions of number and how to efficiently simplify fractions using what we already know. If we know 1/4 as a decimal, we can work out 1/16 without the need of formal computation. We will work out how much water each person has in the world. How evenly distributed our access to water is and what potential there is to gain energy from dams.
My favourite fact about dams (not that I have many to pick from) is that the largest dam in the world (the Three Gorges Dam in China) slowed the Earth's rotation by 0.06 microseconds. Which, incidentally, is the time it takes my son to take off both his socks. I can only blame the Chinese.
As always, please pop in or email me on d.polak@alumnismat.org if you need to talk about anything. This term is so so exciting. It is bittersweet, of course, but it is the most beautiful of run-ins until they leave us. Lots of sport, lots of outside activity and lots of learning before we have to wave them off. I
It is a privilege to teach your children and just the best job in the world- let's have a brilliant last term.
Dan Polak