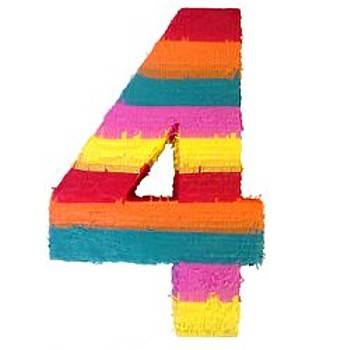 Year 4 – Miss Ovey

Welcome to Year 4
Kittiwakes Class Web Page
Spring Term in Year 4
Our topic the term is The Vikings!
We will be researching to find out all about who the Vikings were, where they came from and why they travelled to other countries. We will be exploring timelines and unearthing what life was like for the Vikings and comparing it to ours.
Of course we will be having a Big Viking Experience to ignite the children's interest in this topic; more information ona Viking visit will follow shortly!
Year 4 Spring Term Topic Web
Topic Web VIKINGS SPRING 2019 .2
English
We will be starting the term looking at poetry and immersing ourselves in the language and vocabulary linked with our topic of The Vikings. We will be improving our sentence structure skills and using wow vocabulary to add meaning and effect for the reader whilst composing a narrative based on a Norse legend and 'The Last Viking' by Terry Deary.

We will continue to build on our reading skills of retrieval, inference and evaluation in our daily whole class guided reading sessions. We will be sharing a range of texts including Viking sagas.
Maths
In marvellous maths this term we will be further developing our multiplication and division skills, learning about measurement of an area and fractions. We will continue to apply our calculating skills with a real context linked to our topic.
This term our main aims are to:
count in multiples of 1000
find 1000 more or less than a given number
recognize the place value of each digit in a four digit number (thousands, hundreds, tens and ones)
order and compare numbers beyond 1000
identify, represent and estimate numbers using different representations
round any number to the nearest 10, 100 or 1000
solve number and practical problems that involve all of the above and with increasingly large positive numbers
It is a requirement of the new national curriculum that all children master their times tables up to 12×12 by the end of Year 4, so any help at home would be incredibly helpful to your child in achieving this. We will be doing some fun challenges in class to help us with this throughout the year.
Science
This term we will be continuing to look at a number of scientific topics and within each of these we look at scientific enquiry and learning to think like a scientist. We will be looking at Electricity to start and making links to our topic as usual. We will also be looking at our teeth and the digestive system.
P.E.
The children will participate in a range of PE activities this term. P.E. days will continue to be Monday and Wednesdays - Please ensure that your child has their full PE kit in school; school hoody, white polo shirt, black shorts, black leggings/tracksuit bottoms, a clean pair of socks, trainers, studs and a water bottle. A plastic bag kept inside the PE bag is always useful too, for muddy trainers/studs to be stored in!
In addition to our P.E. lessons we will also be completing our 'Daily Physical Activity' and we will be focusing on building up our stamina to see how many miles we can run in 10 minutes! Are you ready for the 10-minute challenge?
Reading at Home
Reading at home regularly really does have a big impact on your child's progress in reading and their understanding of the text. Please remember that a good quality read doesn't necessarily mean a long read. It could be a few paragraphs and the reading could be shared between child and adult, as long as you discuss this with your child using a mix of literal, inferential and evaluative questions.
Please do not forget our weekly 'Reading Raffle'. To be given this opportunity children need to read with an adult at least five times in a week and have it signed in their contact diary.
If you need some inspiration when looking for a good book follow the link below to see the book trust's list of the 100 best children's books.
https://www.booktrust.org.uk/books-and-reading/our-recommendations/100-best-books/
Pencil Cases
Please ensure your child comes to school with their pencil case every day. They must have a pencil, a handwriting pen and a fine-liner or colored biro for responding to feedback in their books. A ruler, sharpener, coloured pencils and a glue stick are also helpful.
Home Learning
As well as reading and daily maths home learning I also ask that you and your child work through the spellings on the inside cover of their spelling journals.  This list is a statutory requirement of all year 4 children by the end of the year. I will then test the children on these every half term and record this in their spelling journals so you can see the progress made.
As previously mentioned, I would also be appreciative of any time you can spare to go over your child's times tables with them. I am aware I am asking a lot of parents in terms of time for home learning but it is so useful to your child's learning to be practicing all of these skills out of school, and I am already seeing the positive effects of this in class, please keep it up!
Believe Belong Become
 If you have any questions or want any additional information please do not hesitate to speak to me at the start of the day or after school.
I am really looking forward to another exciting term with Year 4!
Thank you Miss Ovey