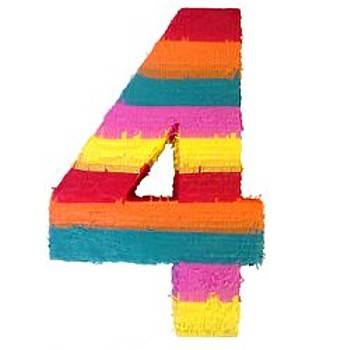 Welcome to Year 4's class page

Spring Term in Year 4
Happy New Year!
We hope you all had a wonderful Christmas break and are looking forward to our new topic, Active Planet! For the first half of term we will be learning about the structure of our planet and why Earthquakes and Volcanoes occur and during the 2nd half of term our focus will be on how to care for our planet. For more details have a look at our topic web for the first half term below.
Reading
We have had a brilliant level of home reading, thank you for your continued support!
Please continue to share a book at home every day and make a note of this in your diary. A range of non-fiction alongside your usual reading books would really enhance your child's comprehension skills. Try age appropriate factual books, magazines and websites such as National Geographic Kids and CBBC history. Remember, little and often really is the key to excellent progress in reading.
Times Tables
We will continue to have a big push to learn times tables by heart this term. The chart in the back of your home/school diary shows you which times tables your child knows well and which they are working towards. Remember, there are lots of ways to practice. You can quiz each other on walks or during car journeys, play flash cards, quick writing, online games such as 'Hit the Button' and don't forget to use your times table rock stars account. There will be the first National Year 4 Times Table test in the summer term so keep practicing!
Home Learning
There will continue to be a weekly Home Learning of Literacy activities as well as 2 maths activities designed to be undertaken in around 10 minutes independently on the night issued. Time will be made available during registration the following morning if your child requires any support with this.
Teachers throughout the week
Monday
Tuesday
Wednesday
Thursday
Friday
Mr Pleasance
Mrs Seddon

 

Mrs Seddon
Mrs Seddon
Mrs Seddon

 

Mrs Seddon

 

Mrs Seddon: Indoor Athletics

Mrs Overney: Spanish

 

Mrs Hester: Tennis at the Woolacombe Bay Hotel
Dates for your Diary
Parent Consultation Week starts on Monday 10th of February
Bristol Residential: Tuesday 3rd – Friday 6th March 2020, details will follow in a separate letter
General reminders
Full school uniform must be worn, including black shoes. Long hair must be tied back, no hair products please.
PE will be on Wednesdays and Fridays, so please ensure that your child has their kit in school.
PE kits through the colder months should include: a school hoodie, hat, gloves, well-fitting trainers, black tracksuit trousers or leggings, a spare white shirt and black under layer and a spare pair of socks. A plastic bag kept inside the PE bag is always useful too, for muddy trainers. Please ensure that your child has a warm, waterproof coat in school every day in case of unexpected showers.
Pencil cases should include: a pen, pencil, rubber, sharpener, ruler and glue stick. Scissors are provided. Felt tip pens and colouring pencils can also be included. Novelty stationary to be kept to a minimum please as it can be very distracting!
Healthy snacks are to be kept in school bags in the cloakroom and/or tuck money stored securely in a zippy pocket inside. If your child has a packed lunch box, they will not be able to get it until lunchtime. Lunch boxes are to be stored inside the garage on the top playground. No plastic bags please. Re-useable containers only and ensure that they are clearly named and collected after school at the end of the day.
Finally, a reminder about our morning routine. We welcome parents bringing their children into the classroom. A teacher will arrive in class at 8.40am so please ensure that children are NOT left unattended in school before this time. The bell will ring at 8.50 to signal the start of the school day and the start of our first lesson. We ask that all parents have settled their child and left the classroom before the bell to ensure that all children have a smooth, calm transition into learning. If you arrive after this time, please allow your child to enter the classroom on their own to avoid disruption. Any important messages for teaching staff can be left with the office.
If you need to contact me at any point, please drop in and see me, send an email
or contact me through the home school diary.
Thank you for your continued support,
Mrs Seddon and the year 4 team