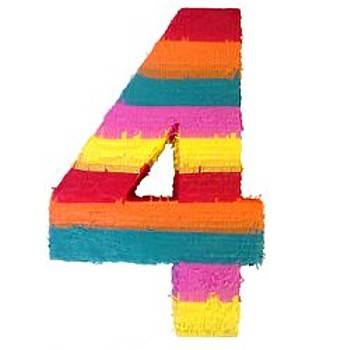 Welcome to Year 4's class page

Dear Parent/Guardian,
We hope that you've had a wonderful summer holiday!  We are very excited to be back in school, and to begin the new term, and year.
After the school closures in the summer term, we now have new routines in place, in accordance with the government guidelines.  While these new routines are many, the most important routines for you to be aware of more immediately are:
Class and School Routines: 
Y4 will be a 'bubble' with Y5 and Y6.  The children will be regularly hand washing throughout the day, and will be sitting in rows facing forwards, as much as possible.  There will be a one way system around the school, and staggered start and finish times across the year groups, as well as staggered break and lunch times.
School start and finish times: 
For Y4, our start time is 9am.  Our entrance into school is the bottom MUGA gate.  At 9am we will collect the children from the MUGA, and then walk up to class.  Our school day will end at 3.30, and the children will be dismissed from the same MUGA gate.  If you are happy for your child to leave the school premises unaccompanied, we will need your written permission: by email is fine
Bringing things into school: 
We are asking that children bring the bare minimum into school each day.  Stationery will be provided by school, along with a school pencil case – so your child does not need to bring in any stationery, at this point.  On PE days (Mondays and Wednesdays), we are asking children to come into school already in PE kit: the exception to this is Monday 7th September, when children should wear their school uniform.  We ask that your child always has a spare PE kit in school, so that they are able to change clothing should they ever get very wet in a PE session!  Please ensure that everything your child brings into school is clearly labelled
The Y4 Team
 We are excited to be working in the year 4 team. Your children are going to have specialist teachers, teaching the subjects that they are incredibly passionate about: Mr Pleasance teaching the Literacy and Humanities, Mrs Overney teaching the Numeracy and Spanish, Clare Russell teaching the Art and Music and Laura Martin teaching the PE. Sally-Ann Lee will be our full-time LSA keeping us all in check!!

Y4 Topic Learning
As always, we have a whole school topic for the autumn term which is the 'Tudors'.  However, due to COVID 19 this year, with all of the disruptions which have resulted at school and at home for everyone, we will be beginning this term with an added focus on the children's wellbeing.  So, we will be giving added time to the discussion of 'lockdown', for instance, so that children have the opportunity to reflect on their experiences themselves, and to listen to the experiences of their peers.  We will have further discussions on how it is 'Good to Be Me', managing feelings and setting ourselves goals.  With lockdown in mind, you will be receiving a 'return to setting' email where we are asking you to inform your child's class teacher, if necessary, of any experiences that have occurred during lockdown that you feel we should know about.
MARVELLOUS ME Curriculum Web Autumn 2020

Home Support: 
Reading: With regards to our expectations of your support  with your child's learning this year, as always we are expecting that first and foremost, you will be sharing books with your child at least five times per week.  We are moving to a new online system for 'Contact Diaries', so that the recording of home reading, school reading and any other notes can all be kept safe online: this also means one less item coming in and out of school every day.  However, for the first few weeks while this is being set up, your child will have a paper copy of a contact diary page to be filled in by you which will be collected in every Monday morning, and then replaced with a fresh copy.
Maths Home Learning: Learning our times tables is our main maths focus for the year.  Please continue to use IXL and Times Tables Rock Stars at home, at least three times a week. 
Meet the teacher date and time: for Y4, our meeting will be on 16th September from 4.30 to 5pm.  Please see Google Classroom (stream) for join up instructions.
If you need to contact anyone in the team, please email us. We will endeavor to respond to your emails ASAP between Monday and Friday.  For any administration questions, especially questions linked to our new school payment system, please contact the office directly.
Here's looking forward to a wonderful year together!
Mrs Overney, Mr Pleasance and the Y4 team