Our new topic is water, linked to our local studies curriculum.  Our BIG IDEA (inquiry question) is
HOW ARE WE CONNECTED TO THE BLUE WATER WORLD?  
We will be considering key inquiry questions also inspired by the class, such as:
Why are we the blue planet?
I wonder… is a cloudy day a bad thing in Woolacombe?
Coastguards and lifeguards are local superheroes. True or false?
What makes Woolacombe special?
Welcome to our very own class webpage, dedicated to sharing and updating you with our teaching and learning with the pufflings.  I'm looking forward to the new Summer Term and I can't wait for us to get learning!
Take a look at the curriculum map (topic web) and 'Summer Curriculum Letter' to give you a more detailed overview of our learning this term.
Year 3 curriculum letter Summer 2019 REVISED ss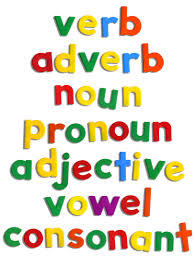 Becoming creative and imaginative writers...
 This term we'll kick-start our writing brains with poetry to ignite our imagination, visualising skills and to broaden our vocabulary knowledge and choices about WATER.  We'll be imitating, innovating and inventing our own 'I am... ' poems inspired by our class text, 'Water Dance' by Thomas Locker and our growing knowledge of the water cycle, the water around us and how we use it.
We will also develop our vocabulary skills with field work trips (Lee Bay to Woolacombe smuggler's ramble) and subject to weather, outdoor learning to Potter's Hill and our local beaches, e.g. Barricane Beach.
After building our vocabulary, we will read a variety of different narratives (stories) to create our own stories.
Plus, each day we'll be sharing other stories and poems, so that we are truly immersed in our topic.  Come and see our class display to read and enjoy our learning journey, progress and writing.  We are amazing authors and are developing our writing skills.  We will also have a parent assembly to share and celebrate our rehearsed and dramatic poetry performance - details will follow.
Spelling, punctuation and grammar (SPAG) 
"A good speller is someone who makes increasingly accurate decisions when spelling unfamiliar words." (Woolacombe School Teaching Team)

We will share a daily spelling session, where we'll focus on the curriculum spelling lists, class text words and also personal spelling lists.  Each term a group of spellings will be sent home as well as uploaded to the webpage for you to practise with some fun games and activities, e.g. quick write and rhyming.
Also, please see a summary of the full Year 3 and 4 statutory spelling list and HIGH FREQUENCY WORDS (also known as 'common exception words' for you to practise at home.
HIGH FREQUENCY WORDS YEAR 3 AND 4
Remember to look at our spelling display to help you to become a great spelling bee.  We will also start regular 'Spelling Bee Challenges' to use and apply our weekly spelling focus words.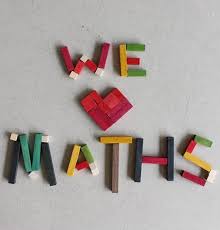 This term, we will be working together as individuals, pairs and as a group to share their learning skills, such as: remembering, understanding, applying and evaluating. There will be a focus on explaining our maths thinking using full sentences orally and in writing.
Our main aims are to:
count in multiples of 100; find 10 or 100 more or less than a given number

recognise the place value of each digit in a three-digit (hundreds, tens and ones)

compare and order numbers up to 1000

read and write numbers up to 1000 in numerals and in words

add and subtract numbers mentally up to 3 digits

solve problems, including missing number problems, using number facts, place value, and more complex addition and subtraction

recall and use multiplication and division facts for the 3, 4 and 8 multiplication tables

write and calculate mathematical statements for multiplication and division using the multiplication tables that they know.
Sizzling SCIENCE!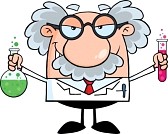 We will be focusing on becoming scientific investigators, using a range of scientific inquiries in the classroom and outdoors to develop scientific skills (predicting, observing, recording, analysing and explaining) about PLANTS, ROCKS and WOW science experiments.
 Big ideas linked to our curriculum focus:
How do humans and other living things depend on plants?
Woolacombe Beach is covered in sand. True or false? 
Climate change is having a positive effect on our village, Devon, England and the world. Agree or disagree?
"Why does water go up and down in the clouds?" said Sebby.
"Why is the water blue?" asked Lois.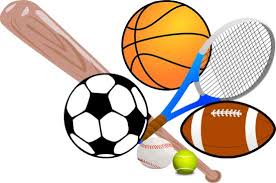 Our PE sessions will take place on a Wednesday and Friday afternoons.   Please see the kit list reminder letter link below:
Children will come home in their PE kit or take kit home at the end of each week - ready for cleaning - and brought back into class the following Monday.  We will be focusing on working as a team in tennis, volley ball and then practising our jumping, running and throwing skills ready for our big sports finale - SPORTS DAY 2019!  No studs needed this season.
Sex and Relationships Focus Week
In June, we will have our annual focus week on SEX AND RELATIONSHIPS.  In Year 3, we will consider the scientific vocabulary for parts of the body and what makes us 'different'.  More importantly, we will explore what makes us unique as individuals and how we can make amazing choices.  A summary of the learning will be sent home for you to read and understand.  
  Super Home learning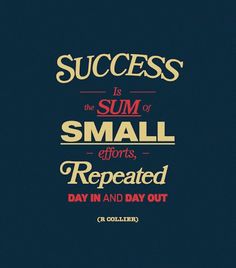 The home learning tasks are split into two areas of learning:
1) 5-15-minute daily maths task linked to daily learning to help practise and consolidate the understanding - up to four times each week.  This can also include some regular times tables practising.
2) Literacy - reading and spellings practise each week.    The home learning will be given out each Friday and submitted back in the following Wednesday with written or verbal feedback from me or fellow classmates.  Please visit the School Twitter page for amazing examples of our efforts.  The Spring Term was amazing with great efforts seen with posters, 3D artwork and spelling challenges.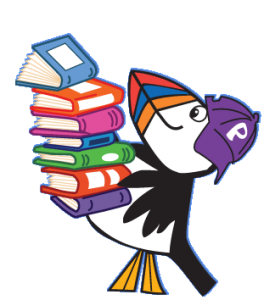 Reading is very important and underpins all our learning in class.  We learn reading skills, such as: predicting, questioning, summarising, evaluating and clarifying, through whole class guided reading.  We use quality texts, visual texts and extracts to draw out higher order thinking skills, but also to create opportunities to be creative writers.  Look at one of our whole class poems, inspired by Pie Corbett, that we created last year.
A poem is.. poem shared write 150917 ss
The school expectation is to read for up to 10-15 minutes each night and to record the reading progress in the red Home School Diary.  This will be checked regularly and updated with some helpful hints and texts to try at home - if not already shared face-to-face.  However, I will also encourage the pufflings to select new book genres and authors to challenge and excite them.  Please help yourself to the books in the Class Book Corner and read our great reading posters on the Woolacombe School Twitter feed.  You can also click on this practical website for useful book and reading ideas:
http://www.lovereading4kids.co.uk/
Our Puffin Team to help our learning and inspire us...
Mrs Overnay will continue to develop the pufflings Spanish skills each Thursday.
Clare Russell will be continuing with Music - each Thursday - which will be closely linked to our topic and preparations for our singing at the Sports Day event and singing assemblies with other KS2 classes.
This term's computing focus will be to improve our word processing, keeping safe when online and understanding how to use effective search and key terms when searching the internet.
Looking ahead to our future projects in Year 3, we will be  developing our programming skills.  Click on the link for more information.
Hour of Code: AMAZING WEBSITE TO EXPLORE!
This term, we'll be exploring our values, beliefs and Christianity and then comparing with other  faiths from around the world.  We will consider and reflect on big ideas, such as:
Texts are special because…
What does it mean to be a human being?
What do Christians believe and how do they show their belief?
Humans affect the planet. True or false?
Summer's coming... so let's be prepared together.
Remember that the weather can be unpredictable, so we recommend that the children wear a Woolacombe School sweatshirt or cardigan AND wear a quality water-proof coat EVERY DAY, so that they can enjoy the outdoor learning environment at break time, lunch time and for outdoor learning.  However, we understand that the weather is becoming finer.  So, please...
This term there is the fabulous BARTON HALL 2019 trip, and other trips are planned, e.g. the smuggler's walk from Lee Bay to Woolacombe School.  If you would like to volunteer to help our journey, please do not hesitate to let us know.  Letters and/or an email will follow shortly.
I hope you find this webpage useful?  If you have any suggestions, please do not hesitate to let me know.
Let's make this term one to remember and let's sparkle.
Sam Simpson
Year 3 Class Teacher
and
Nigel Martin
Year 3 LSA