Trips and Residentials
We run regular Residentials across Woolacombe School, which give our children a wide range of experiences. The residentials enrich the curriculum and enable children to revisit prior learning. The aim of these experiences is to create life-long learners who accept and embrace all people and cultures. The residentials also offer opportunity across the curriculum giving experiences which build well informed children with strong characters. These wider enrichement opportunities also enable each child to build a picture and understanding of belonging within their community, their country and the wider world… and so to foster true ambition and aspiration.
The residential trips help to develop personal growth directly linked with our character education and changemaker challenges. 
Year 2: Shark Sleepover at the National Aquarium in Plymouth. We sleep in front of the Eddystone Reef!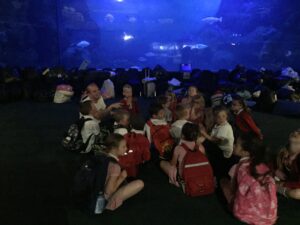 Year 3: Residential to Cornwall. We visit the Eden project, St Michaels Mount and Geevor Mine.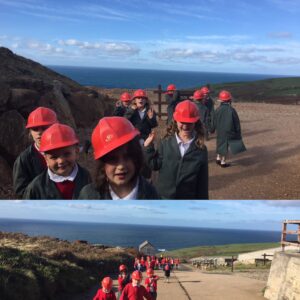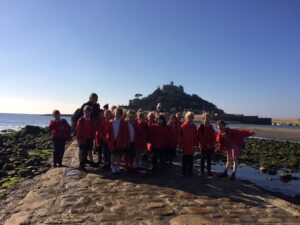 Year 4: Residential to Bristol, staying at Bristol Harbourside and taking in the sights and sounds of this wonderful city. We the Curious, SS Great Britain and much more!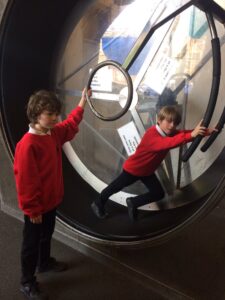 Year 5: Residential to Dorset. We stay in a hotel in Bournemouth that we've used for years and have a brilliant time exploring this beautiful part of the country. Including Porstmouth Historic Dockyards, Lyme Regis - Mary Anning, Beaulieu and much more!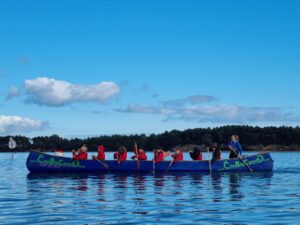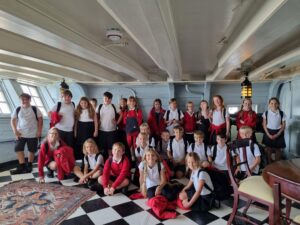 Year 6: Residential to London. For our Year 6 this trip is a lovely way to round off their trips with us. We stay in Kensington, take in the museums, Houses of Parliament, a West End show, the London Eye - you name it, we do it! It's a busy week but we all have a great time.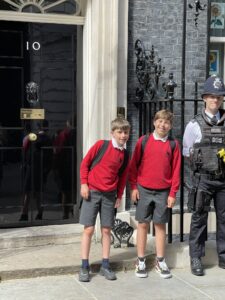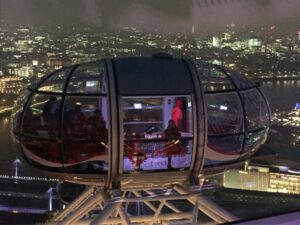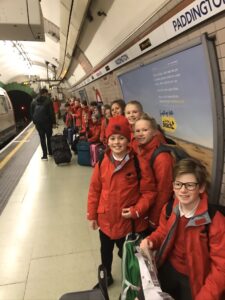 Across KS2 we offer a trip to Barton Hall in June/July as well which gives the children the chance to experience some adventurous activities.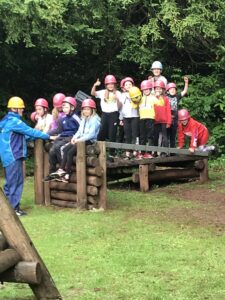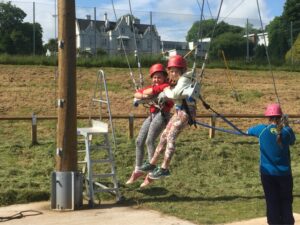 We also run regular WOW experiences within each School which work with the Curriculum.
We always try and give families a reasonable amount of time to budget towards such trips - usually by providing costings and a payment plan about six months before the trip takes place. We are always happy to discuss a different payment plan if that helps you budget for a trip. There are also other organisations and charities which are worth considering applying to for financial aid. Here are some of the ones we can direct you to:
The Tiverton Co-Operative Learning Partnership has access to some grants, including the Tiverton Educational Foundation which may be able to help.

St Michael and All Angels Church has a small charity that you can also apply to. Either speak to the office for contact details or contact the Church Office on 01398 332885 and ask to speak to the Church warden.

Viscount Amory's Charitable Trust was created in 1962 by the Viscount Amory, Member of Parliament for Tiverton and, from 1958 to 1960, Chancellor of the Exchequer.  One of the Trust's aims is to support the people of Devon through their communal activities in various spheres; one of which is education.