The Woolacombe Promise
Footage from our launch to space  - part of our promise to every child!
Our School will
Achievement
Champion achievement for every child
Culture and Acceptance
Create life-long learners who accept and embrace all peoples and cultures.
Experience and Character
Offer opportunity across the curriculum giving experiences which build well informed children with strong characters.
Being Valued and Aspiration
To enable each child to build a picture and understanding of belonging within their community, their country and the wider world… and so to foster true ambition and aspiration.
Parental Paternship
To work hand in hand with parents, seeking and supporting partnership at all times.
"No Stone Unturned."
Each child has the right to choose their future. Any path they follow should be their choice, and not their only choice. Our teachers leave "No Stone Unturned" in the pursuit of opportunity and excellence for our children. We aim high and we make sure this ambition applies to everyone. 
Our Promise
The Woolacombe Promise is a curation of knowledge, skills and experiences we want every child to have at Woolacombe School. Our teachers have taken the national curriculum as a springboard and have worked hard to enrich our provision with the ideas we think are fundamental to a Woolacombe child's education.
We aim for the extraordinary. Some examples of what we offer every child are:
We believe every child can leave Woolacombe knowing the place of almost every country in the world on a blank map.

We believe every child should get the opportunity to send something to space. 

We believe every child should know how the etymology of a word influences its spelling.

We believe every child should grow, cook and eat their produce.

We believe every child should be told a story around a campfire.
Our promise extends far beyond these moments. We have a list of 130 'People of Note', from Malala to Newton to Mandela which we use to learn who has come before us and inspires us from the past into the present. We agree with Newton, who claimed in 1675 that 'If I have seen further, it is by standing on the shoulders of giants'. We know it is important to recognise and learn from those 'giants'.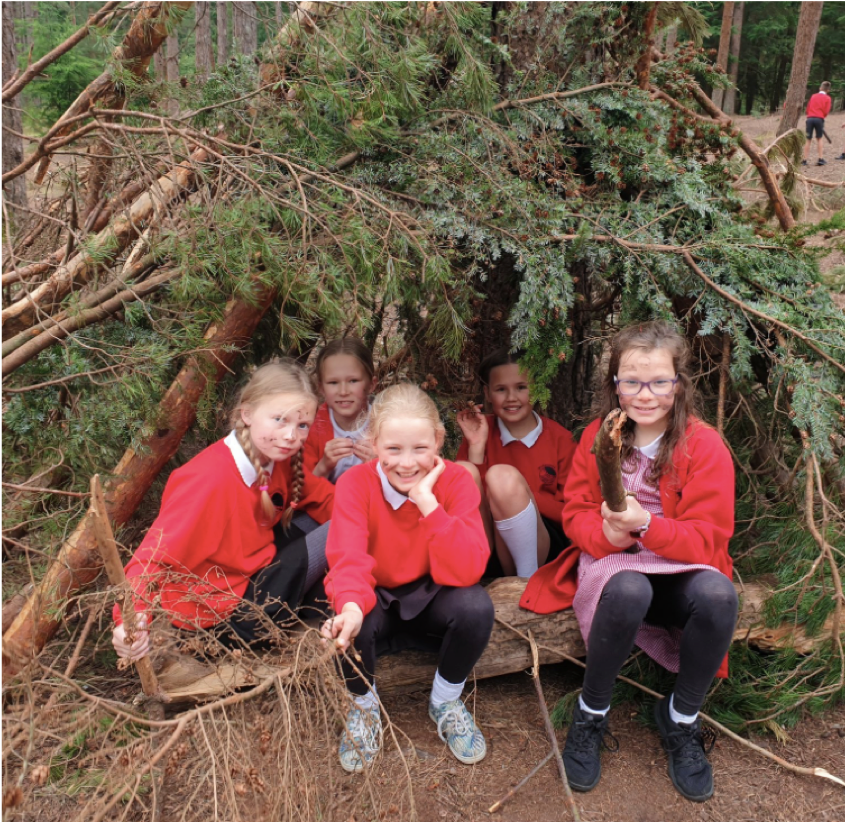 Everyone should benefit from our promise. Children are born with boundless potential and circumstances they are not in control of can limit their eventual options. As a school, our charge is to keep as many avenues open to children as possible. As children grow into adults, they may choose to tread different paths. They should be enabled and emboldened by their education to tread any path.
The Hidden Curriculum 
The 'hidden curriculum' refers to the patterns of behaviour, expectations and values that are pervasive in our school and are imbued through our daily interactions. At Woolacombe, our hidden curriculum convinces children that they should have a love of knowledge, a kindness in their actions and a belief that they can change the world. We sincerely believe that each child could be a Shakespeare, a Louis Armstrong, a  Misty Copeland or a Greta Thunberg . The following words are emblazoned on the wall as you enter our school. 'You are a marvel, you are unique...you have the capacity for anything'. These words cannot be impactful on a wall; they must and do live in the actions of our staff and form our 'hidden curriculum'. How we interact, what we believe and the authenticity of those words is paramount to our success.
If I have seen further, it is by standing on the shoulders of giants.
Cornell University's research suggests that humans make around 35,000 decisions every day. Our decisions are influenced profoundly by our knowledge base and how we feel about ourselves and the world. 
At Woolacombe School, we see it as an imperative that children understand influential human beings, their acts and what these stories tell us about humanity. We believe that, through knowing the people who changed the world, we can make decisions which are more informed and rooted in collective human knowledge.
In addition to those people who changed the world, for better or worse, we think that being inspired by others leads us to brave fears, to act with compassion and to develop a strong moral compass.
 The future success of our children lies in the stories they tell themselves, and how these stories influence their acts.
Please click on this link to see our list of the people we want to ensure our children know about at Woolacombe School.
Experiences
 Experiences are always carefully planned, to ensure that there is a high impact which captures the children's imaginations and interests.  Class and even Key Stage trips and expereinces are planned for different topics again to give the children the opportunity to really live the topics, and to serve as wonderful and real stimuli for learning back in the class room. 
Performance
Our core experiences also include giving every child the opportunity to perform on stage, 'Lights Camera Action!'. Children from EY, KS1 and KS2 have the opportunity to sing, act, dance and perform on stage annually. Performance is a core part of our curriculum offer, we want these experiences to build well informed children with strong character.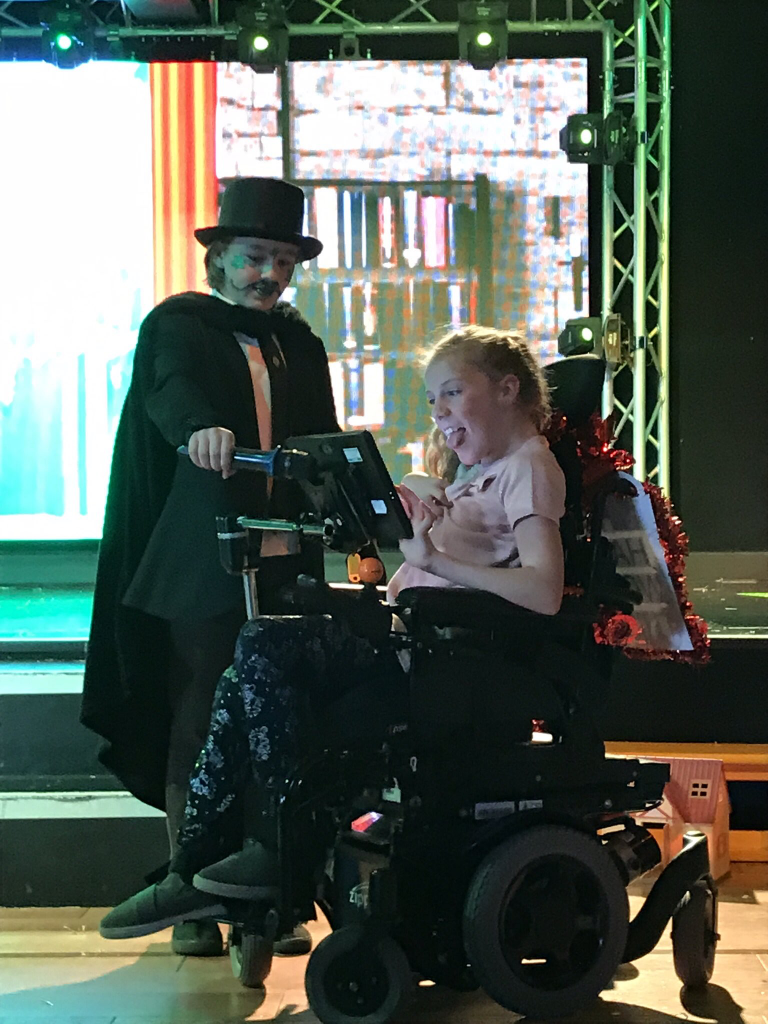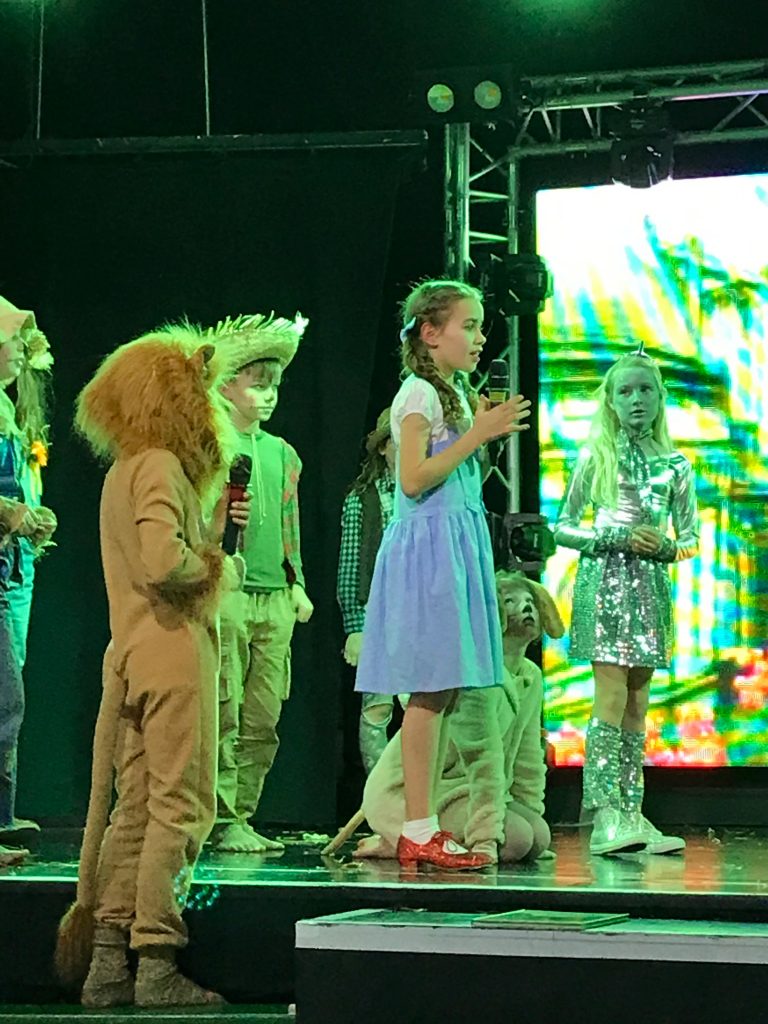 Residential Trips
A well established and core part of our 'Woolacombe Promise' are our residential trips. Children have the opportunity to attend a residential trip annually from Year 2 onwards. The residential trips link with our curriculum learning but also give children the opportunites to build essential life skills, independence and confidence beyond the classroom.
Please click on the link to our residential offer from Year 2 onwards
https://woolacombe.devon.sch.uk/trips/
Physical Activity and Education
Physical Activity and Education is a core part of our curriculum promise and something we are very passionate about. We want our children to be active, happy and healthy individuals. Children are given a wide range of sporting opportunites and they achieve highly in a range of different sports competing at a Local, County and National level.
Please click on the link below for further infomation about PE and School Sport.
https://woolacombe.devon.sch.uk/pe-and-sport/