Puffins Class – Year 3

Welcome to our very own class webpage, dedicated to sharing and updating you with our teaching and learning with the pufflings.  I'm looking forward to the term and I can't wait for us to get learning!
Our new topic is
Being healthy is important because…
This half term we will be exploring what we need to be healthy and happy, followed by our local studies topic about how we can help our local community be happy and healthy.  Last term, we were inspired by Surfers Against Sewage who informed us of becoming a plastic-free school.  This invaluable message will underpin our knowledge of the area and how we can make a difference.  Therefore, this term we will be considering key inquiry questions also inspired by the the class, such as:
How can we keep happy and healthy?

Does Devon need a doctor?

What have we done? What can we do?
Take a look at the curriculum map (topic web) and 'Summer Curriculum Letter' to give you a more detailed overview of our learning this term.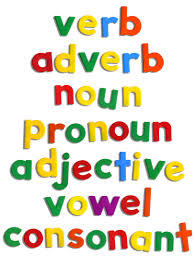 Becoming

creative and imaginative writers…
 This term we'll kick-start our writing brains with poetry to ignite our imagination, visualising skills and to broaden our vocabulary knowledge and choices about the topic.  We'll be imitating, innovating and inventing our own kenning poems inspired by our knowledge of '10 a day'.
Then, we will enjoy some outdoors learning, such as our annual coastal walk from Lee to Woolacombe, to create recounts about our knowledge and understanding.  To make our writing come to life, we will share our writing with the Woolacombe Information Centre and our local publication, Woolacombe News.
After Half term, we will be using and applying our knowledge of topic-specific language to imitate, innovate and invent our own narrative (story) text about a native creature, inspired by our class text
Plus, each day we'll be sharing other stories and poems, so that we are truly immersed in our topic.  Come and see our class display to read and enjoy our learning journey, progress and writing.  We are amazing authors and are developing our writing skills.
Spelling, punctuation and grammar (SPAG) 
"A good speller is someone who makes increasingly accurate decisions when spelling unfamiliar words." (Woolacombe School Team)

We will share a daily spelling session, where we'll focus on the curriculum spelling lists, class text words and also personal spelling lists.  Each term a group of spellings will be sent home as well as uploaded to the webpage for you to practise with some fun games and activities, e.g. quick write and rhyming.  Please see my next spelling letter to get you started.
Also, please see a summary of the full Year 3 and 4 statutory spelling list and HIGH FREQUENCY WORDS for you to practise at home.
Remember to look at our spelling display to help you to become a great spelling bee.  We will also start regular 'Spelling Bee Challenges' to use and apply our weekly spelling focus words.

This term, we will be working together as individuals, pairs and as a group to share their learning skills, such as: remembering, understanding, applying and evaluating. There will be a focus on explaining our maths thinking using full sentences orally and in writing.
Our main aims are to:
count in multiples of 100; find 10 or 100 more or less than a given number

recognise the place value of each digit in a three-digit (hundreds, tens and ones)

compare and order numbers up to 1000

read and write numbers up to 1000 in numerals and in words

add and subtract numbers mentally up to 3 digits

solve problems, including missing number problems, using number facts, place value, and more complex addition and subtraction

recall and use multiplication and division facts for the 3, 4 and 8 multiplication tables

write and calculate mathematical statements for multiplication and division using the multiplication tables that they know.
Sizzling SCIENCE!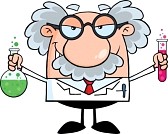 We will be focusing on becoming scientific investigators, using a range of scientific inquiries in the classroom and outdoors to develop scientific skills (predicting, observing, recording, analysing and explaining) about PLANTS, LIFE-CYCLES and what it is top be HEALTHY.
 Big ideas linked to our curriculum focus:
Plants eat and drink. Agree or disagree?

Investigating the parts of a plant and linking to ART to create pictures using IOrnament app on the IPads.

Mrs Simpson found nurdles washed up on Woolacombe Beach. Was she pleased?

Marine litter in Woolacombe Bay won't harm me. True or false?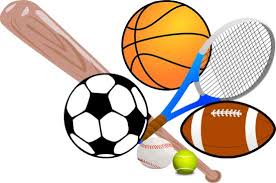 Our PE sessions will take place on a
Wednesday and Friday

afternoons. A kit email was sent home at the end of last term, please see us if you would like another copy. As before, to get the most from our PE sessions, please ensure that your child always has a complete PE kit bag in school with: black shorts, tracksuit bottoms, PE t-shirt, Woolacombe School hoody top, spare pair of socks, trainers (studs if needed) and a suitable bag for muddy trainers. Children will come home in their PE kit or take kit home at the end of each week – ready for cleaning – and brought back into class the following Monday.
We will be focusing on working as a team in tennis, tag rugby and dance.  Plus,  we will continue to develop our athletics skills on the meadow – running, jumping and throwing.   Check the Woolacombe School webpage calendar for any changes.
Super Home learning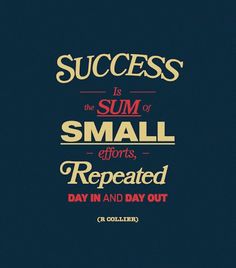 The home learning tasks are split into two areas of learning:
1) daily maths task linked to daily learning to help practise and consolidate the understanding – up to four times each week.  This can also include some regular times tables practising.
2) Literacy – reading and spellings practise each week.    The home learning will be given out each Friday and submitted back in on the following Wednesday with written or verbal feedback.  Please visit the School Twitter page for amazing examples of our efforts.

Reading

is very important and underpins all our learning in class.  We learn reading skills, such as: predicting, questioning, summarising, evaluating and clarifying, through whole class guided reading.  We use quality texts, visual texts and extracts to draw out higher order thinking skills, but also to create opportunities to be creayive writers.  Look at one of our whole class poems, inspired by Pie Corbett.
The school expectation is to read for up to 10-15 minutes each night and to record the reading progress in the red Home School Diary.  This will be checked regularly and updated with some helpful hints and texts to try at home – if not already shared face-to-face.  However, I will also encourage the pufflings to select new book genres and authors to challenge and excite them.  Please help yourself to the books in the Class Book Corner and read our great reading posters on the Woolacombe School Twitter feed.  You can also click on this practical website for useful book and reading ideas:
Our Puffin Team to help our learning and inspire us…
Mrs Overnay

will continue to develop the pufflings Spanish skills each Thursday.
Clare Russell

will be continuing with Music – each Thursday – work planned for the children, which will be closely linked to our topic and preparations for our performance at Sports Day.

This term's computing focus will be to improve our word processing, keeping safe when online and progressing towards our blogging skills on our class blog.
Looking ahead to our future projects in Year 3, we will be  developing our programming skills.  Click on the link for more information.
This term, we'll be exploring our values, beliefs and Christianity and the Hindu faiths.  We will consider and reflect on big ideas, such as:
Texts are special because…

What is the gift that keeps on giving?

'I alone cannot change the world, but I can cast a stone across the waters to create many ripples'

(Mother Teresa).

Being a Christian is a commitment. True or false?

Humans affect the planet. True or false?
Summer's coming… so let's be prepared together.
Remember that the weather can be unpredictable, so we recommend that the children wear a Woolacombe School sweatshirt or cardigan AND wear a quality water-proof coat EVERY DAY, so that they can enjoy the outdoor learning environment at break time, lunch time and for outdoor learning. Plus, should the weather become hot and sunny (hopefully), we will provide Woolacombe School caps and explicitly share and show shady and sun-safe places to shelter when the sun's bright, e.g. the outside music area.
I hope you find this webpage useful?  If you have any suggestions, please do not hesitate to let me know.
Let's make this final term one to remember.
Sam Simpson
Year 3 Class Teacher
and
Nigel Martin
Year 3 LSA