I hope you all enjoyed the summer holidays and are now ready for an exciting new school year! This term our learning will be based around the theme 'Harmony and Conflict'. We will be learning about the life of children during World War Two, coming together for 'VE Day' and learning about how to solve conflicts in our own lives.
Have a look at our topic web for the objectives we will be working towards across the curriculum.
Topic Web Autumn Term 2017 Year 2(1)
Reading at Home
The expectation continues to be that all children read at home every day and a note about this will be added to your child's Home School Diary. Little and often really is the key to excellent progress in reading. All children who read at least 5 times a week will be entered into the class book raffle.
Maths at Home
This year we will also be continuing to provide a half-termly Maths booklet called 'Off by Heart' containing advice on how you can support your child's progress in Maths at home. Please practice these skills for up to 5 minutes a day and add a short comment to the diary along side your reading comments.
Home Learning
Your child will also receive their Home Learning book next week. Each Monday your child will be given a list of high frequency words to practice for a quick quiz the following Monday.
Upcoming Events
The 28th of September is National Poetry Day with the theme 'freedom' and we will also be celebrating the Harvest Festival, which will go nicely with our topic and exploring the idea of 'a dig for victory'. We are also organising a visit to Woody Bay to have our very own evacuation day on the 26th September! Details will follow shortly but expect some dressing up and a great 'wow experience' for the children.
One of the big dates for your diary is the KS1 Christmas performance which will take place on the 30th of November. Year 2 lead the show, with every child having a part to play. Auditions for each part will be held during October so you will have plenty of time to help your child learn their lines and organise a costume. This really is one of the highlights of Year 2!
General reminders
Full school uniform must be worn at all times, including black shoes. Long hair must be tied back and no hair products please. Children will be offered fresh fruit at break time but can bring in an alternative healthy snack or money for toast as an alternative. Please also ensure that your child has a school water bottle in school every day. I'd also like to remind you to ensure that your child has sun cream on (or in their bag) for the next month or so as the sunny summer weather may continue. Let's all keep our fingers crossed!
PE
PE will be on Tuesdays and swimming on Fridays, so ensure that your child has their kit in school.
PE kits should include: well-fitting trainers, black shorts, black tracksuit trousers, a spare white shirt and a clean pair of socks.  A plastic bag kept inside the PE bag is always useful too, for muddy trainers.
Swimming kits should include: a swimming costume or tight swimming trunks, a towel, goggles and swimming hats for children with long hair.
Mornings
Finally, we have an open door policy in school and we welcome parents bringing their children into the classroom at the beginning of the day as it is an important part of transition. Please be aware that all teachers are involved in morning briefing meetings until 8.40am. Children can come into classes before this time but only if you stay with your child until the teacher arrives.
As always our morning club is available from 7.30am if you require your child to be dropped off earlier.
Remember, if you need to contact me at any point in the term,
please drop in and see me at the end of the school day, send
me an email at h.narborough@swsf.org or contact me through the
home school diary. 
Here's to an enjoyable, fun filled and exciting Autumn Term!
Harriet Narborough and the Year 2 team
 Super Learners
We will continue to explore what we can do to become Super Learners, building on skills learnt in previous years.

Growth MindsetWe will also be using the text above along with many more to explore the concept of growth mindset as an extension to Super Learners. We will be learning that talents and abilities can be developed through effort and persistence, that everyone can get smarter if they work hard.
SMSC
BELIEVE, BELONG, BECOME
SMSC, Collective Worship, British Values and Behaviour
Aim – To ensure all children have a sense of what it means to believe and the ability to build positive relationships through tolerance and compassion.
This term we are focusing on 'Believing' from our school values and linking this with the British Value – Tolerance and a core value of Compassion. This will be delivered through whole school assemblies, daily class collective worship and PSHE lessons using the SEAL unit New beginnings, via whole class and small group work where necessary.
British Values- Our Values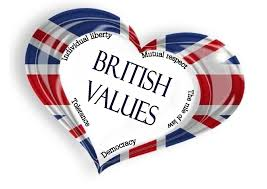 The government set out its definition of British values in the 2011 Prevent Strategy. According to this, the five key British Values are: Democracy, The rule of law, Individual liberty, Mutual respect and Tolerance of those of different faiths and beliefs. We will be promoting these values throughout the curriculum this term as well as finding real life examples of Values in Action day to day.