I hope you all enjoyed the Easter Break and are ready for another busy term. This will be our last term together so I have planned lots of exciting things to make it one to truly remember! Our new topic is 'By the Sea'. We will initially learn about local history and geography before moving on to life beneath the waves.


Have a look at our topic web for the objectives we will be working towards across the curriculum.
Topic Web Summer Term 2017 Year 2
Dates for your diary
I am in the process of arranging an afternoon trip up to Mortehoe Museum as part of our local studies. Details will follow as soon as the date is confirmed.
15th May: KS1 SATs Assessments will take place over 2 weeks
15th May: Healthy Living fortnight including Sex and Relationships education
25th May: KS1 Pirates, Smugglers and Wreckers dress up day down on the beach
22nd June: Overnight Stay at Plymouth Aquarium!
5th of July: Sports Day
Preparation for KS1 SATs and Home Learning
In this lead up to assessments it is more vital than ever that you read at home every day and make a note of this in your reading diary. Practicing basic maths skills is also a wonderful way to reinforce learning so look out for your next copy of our 'Off by Heart' booklet. I will continue to send home a weekly comprehension task as part of your child's home learning but after half term we will return to weekly spelling quizzes so look out for those. Most importantly, please ensure that your child gets plenty of sleep and enjoys a healthy breakfast so that they are in a great position to do their best!
For further Information and examples of last years KS1 assessments follow the links below. If you have any further questions I am available after school most days to discus so please drop in to see me or send me an email if this isn't possible.
SATs-Information-for-Parents Information_for_parents_sats
https://www.gov.uk/government/publications/key-stage-1-tests-2016-english-reading-test-materials
https://www.gov.uk/government/publications/key-stage-1-tests-2016-mathematics-test-materials
Literacy
This half term we will start by writing our own poetry about treasures and responding to a piece from the BBCs 10 pieces project.
We'll then be learning about local smugglers and the Mortehoe wreckers as part of our local studies and writing our own pirate descriptions and stories.
We will also be encouraging children to create their own stories outside of the Literacy lesson to be shared and re-enacted by members of the class during our weekly 'Story Square' time every Thursday. Children can write their own stories in dedicated classroom time, at home or come in and verbally share their story while a member of staff scribes for them.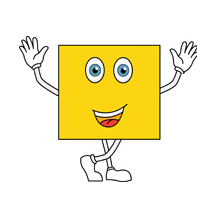 We'll also be writing: Instructions, explanation texts, letters, adventure stories and more!
Reading

Please continue to read at home every day and make a note of this in your reading diary. Little and often really is the key to excellent progress in reading. All children that read at least 5 times a week will be put into the class book raffle and will gain the chance to win a wonderful new book.
At this stage in the year, it is important to ensure that we focus on developing childrens understanding of what they are reading. Follow the link below for some questions you can use at home that will mirror what your child will be discussing in class.
KS1-Reading-questions-for-parents
Numeracy

We will be ensuring that pupils develop confidence and mental fluency with whole numbers, counting and place value, number patterns, properties of  numbers, calculations, measures, data handling and problem solving.
This first half term we will be focusing on…
Additive and Multiplicative Reasoning
This includes:
 – solving problems with addition, subtraction, multiplication and division.
– applying their increasing knowledge of mental methods and written methods
– recall and use addition and subtraction facts to 20 fluently along with the 2, 5, 10 & 3 times tables.
Once these key areas are explored further we will revisit the following areas of mathematics to broaden our understanding before moving on to Yr 3.
Statistics
Geometry
Fractions and
Measures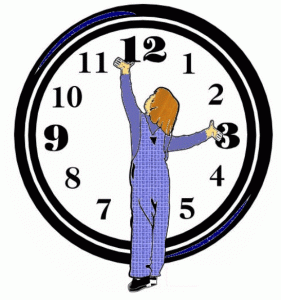 As always, helping children tell the time and become familiar with using money is very helpful. In addition, helping children with their number bonds to 20 (such as 11 + 9 = 20, 12 + 8 = 20 and so on) as well as learning their 2,3,5,10 times tables will help them with their learning. You will have received an 'off by heart' booklet to help you focus your practice at home. A new booklet will be given out each half term.
There are lots of fantastic games to play online to reinforce mental maths skills. The following games can be accessed by searching for their title through any search engine: Hit the button, Number Eaters, Bubble Shooter Number lines, Maths Monster Addition, Fruit Shoot Addition, Funky Mummy 20, Save the Whale ICT Games. An app called 'Maths Rocks' is proving very popular with KS2 children with its catchy modern tunes to help them learn their times tables so would be worth having a look at together at home.
If you find any others please let me know and we can add them to the list!
 Super Learners
We will continue to explore what we can do to become Super Learners, building on skills learnt in previous years.

Growth MindsetWe will also be using the text above along with many more to explore the concept of growth mindset as an extension to Super Learners. We will be learning that talents and abilities can be developed through effort and persistence, that everyone can get smarter if they work hard.
SMSC
BELIEVE, BELONG, BECOME
SMSC, Collective Worship, British Values and Behaviour
Aim – To ensure all children have a sense of belonging and the ability to build positive relationships through trust and mutual respect.
This term we are focusing on 'Belonging' from our school values and linking this with the British Value – mutual respect and a core value of Trust. This will be delivered through whole school assemblies, daily class collective worship and PSHE lessons using the SEAL unit Relationships, via whole class and small group work where necessary.
British Values- Our Values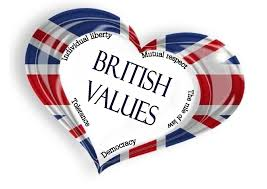 The government set out its definition of British values in the 2011 Prevent Strategy. According to this, the five key British Values are: Democracy, The rule of law, Individual liberty, Mutual respect and Tolerance of those of different faiths and beliefs. We will be promoting these values throughout the curriculum this term as well as finding real life examples of Values in Action day to day.
Science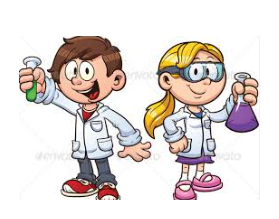 We will be learning about…
Materials and their uses. Helping pirates to create useful storage for long voyages at sea!

Life Cycles

As part of our sex ed and healthy living fortnight we will also be learning about
Animals, including humans: – noticing that animals, incl humans, have offspring which grow into adults, find out about and describing the basic needs of animals, including humans, for survival and describe the importance for humans of exercise, eating the right amounts of different types of food, and hygiene.

As part of our Sex and Relationships Week year 2 will be learning:
-to describe the ways that boys and girls can be the same and different.
-to describe some of the differences between male and female animals, differences between boys and girls and understand that making a new life needs a male and a female.
-to name body parts.
– to identify different ways to show you care and understand that we all need different types of care.
-to recognise that it is important to keep clean.
If you would like to have a look at the progression of Sex and Relationships Learning throughout the school please follow the link to our parent booklet below.
 
RE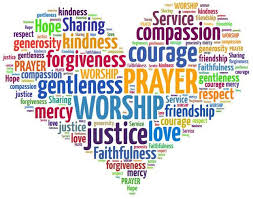 Home Learning
Along side daily reading and maths practice, your child will also receive a new home learning grid in their Home Learning book.
PE kits and Swimming
PE will be on Tuesdays and swimming on Fridays, so ensure that your child has their kit in school. PE kits should include: well-fitting trainers, black shorts, black tracksuit trousers, a spare white shirt and a clean pair of socks.  A plastic bag kept inside the PE bag is always useful too, for muddy trainers. Swimming kits should include: a swimming costume or tight swimming trunks, a towel, goggles and swimming hats for children with long hair.
 
Teachers throughout the week
We back Miss Piert who will be sharing day to day class and group teaching with myself.  I have included the table below so that you are aware of when other members of staff will be responsible for the class. Please note that I am in school Mon-Thurs.
Monday

Tuesday

Wednesday

Thursday

Friday

 

Mrs Seddon

Mrs Seddon

 

Mrs Seddon

 

Mrs Seddon

Mrs Overney

Mrs Martin

Mrs Holmes
If you have any queries regarding your child's learning please don't hesitate to get in touch. You can pop in at the end of the school day, drop me an email or leave a note in the reading diary.
 Here's to our final fun filled term together!
Mrs Seddon and the year 2 team