Welcome to Seals Class (Year 5) web page!
---
How can we work together to help your child with their maths understanding?
A Questionnaire about maths learning at Woolacombe School
---
Welcome back to the new Summer term and to Year 5, Seals Class! 

I hope that you've had a brilliant Easter, with lots of fun and chocolate!  Just a few reminders about the next few weeks, as we have a very busy and exciting summer term ahead.
Sea's Gifts: Our topic this term is local history, but will also have a geographical focus.  We will be beginning by learning about the Mortehoe Wreckers, and about the legend of 'Cruel Coppinger'.  We will be creating a performance poem, using a classical piece of music from the BBC Ten Pieces to aid our performance.  We will also be learning all about Lundy Island, its history and its wildlife.  So, as always, if you have any great artefacts – local maps, photos, souvenirs – or any great local stories about the history of Woolacombe or Mortehoe, then please do come in and see me about good times/days for sharing your knowledge and treasures!
This topic will see us consolidating and extending our geographical skills, using a range of maps and atlases. 

Literacy learning:
Poetry (linked to a piece of music from BBC Ten Pieces) :  interpreting the story that the music is telling, generating story graphs, linking word classes to orchestral sections, collaboratively planning and writing stanzas to re-tell the legend of 'Cruel Coppinger'– whole class performance!
Narrative writing – link to poetry.  Short story to build tension: exploring different language and sentence structures.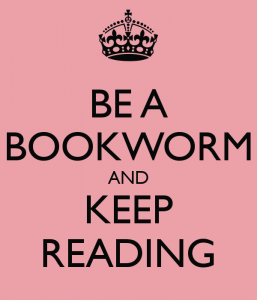 "A book is a gift you can open again and again." (Garrison Keillor)
In Year 5 reading takes a high priority, as it is the foundation to all of our learning and understanding of the world. In class, we will be sharing a range of texts, to draw out our inference skills as well as our well-practised retrieval reading skills. We will continue to broaden our knowledge and understanding of different text genres, such as newspapers, persuasive leaflets and poetry, in order to open our minds to new ideas and increase our language skills orally and in our writing.
NEW for Year 5, we'll be sharing our reading and carefully monitoring what books we're reading and writing reviews! Can anyone in our class read more than 25 books this year?  The 'Reading Raffle' will continue with the weekly opportunity to be awarded with a new book – you have to have read with an adult more than FIVE times in a week to get into the raffle…
Remember to record the book title, book level (if there is one), page or chapter numbers with a signature from a parent or carer after each read.  This will be checked on a weekly basis (Tuesdays) with brief comments and suggestions noted to help your reading and rich discussions at home. I will also provide feedback from in class guided reading sessions weekly.
We will spring into action in our P.E. learning this Summer!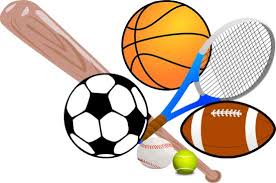 P.E. will continue to be on both Wednesday and Friday each week. To ensure that we get the maximum enjoyment and learning from our physical activity, can you ensure that the child has ALL the correct P.E. kit for each session with their kits in class EVERY MONDAY. A P.E. kit reminder letter was shared at the end of last term, however if you would like a reminder, please do not hesitate to contact me or the office team. In addition, we will be doing our ten minute daily runs, which include athletic skill learning, team games and the 'can you run a mile in 10 mins challenge'!
PE schedule:
Athletics, football, kwik cricket and tag rugby.  
Calling all Super Learners! Are you a Home Learning Hero?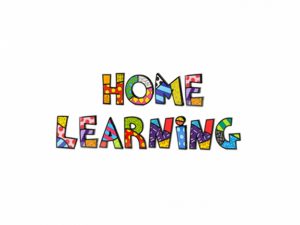 Literacy home learning tasks will be set each Monday and then due in for marking and oral feedback the following Monday.  The literacy home learning will cover a range of different challenges and tasks, covering word, sentence and text level.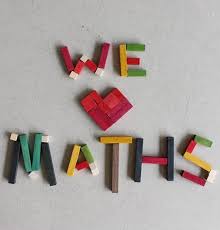 For Numeracy, continuing on from last term, the children will be set home learning tasks daily from Monday to Thursday. The tasks set will continue on directly on from the learning in class each day, so will serve to both consolidate and extend your child's understanding of the topic being focused on.  The tasks should only take up to ten minutes to complete, and follow the approach that 'little and often' tasks aid long term understanding of concepts.  Each morning, your child will be expected to bring the task back into school, and to stick the task into their numeracy books ready for discussion and feedback in lessons each day.
Key dates for this term:
Our assessment week begins on Monday 8th May, which is then followed by the beginning of our Health and Safety week on Monday 15th May.  This week will include several sessions on sex and relationships, as well as a wide range of sessions on how to keep ourselves healthy and safe at home and outdoors.  Finally, and very excitingly, a hugely important date is Monday 22nd May because this is the day that those of us setting off to Dorset, set off!
Remember to click on the Dorset trips webpage for images and more information about past trips.
There will be a Dorset trip meeting for parents  on Tuesday 16th May at 3:30 in Class 5 with Lucy Bull, Sam Simpson and me.
Stationery
Just a note on pencil cases! Please support your child to ensure that they have a range of different hand writing pens (not Biros), pencils, a sharpener and a glue stick.  The glue stick is really needed in school, for the sticking in of the daily numeracy home learning tasks  into books, along with many other activities and tasks across the curriculum.
Thank you for all of your support, and here's looking forward to a great Summer Term!
Ossian Pleasance
Year 5 Class Teacher
For more information about the curriculum this term, please see the topic web below:
Note: For important dates and updates, make sure that you subscribe to the school website.