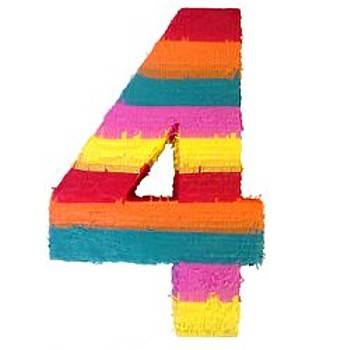 Year 4 – Miss Ovey

Welcome to Year 4
Kittiwakes Class Web Page
Autumn Term in Year 4
 Welcome to Year 4 Kittiwakes! I am so excited about the year ahead of us. I hope you are feeling relaxed and revitalised after the summer holidays and are raring to start our amazing autumn term's learning.
Topic
Our Topic for this term is AFRICA.
Initially we will be exploring Africa and learning all about the different physical features of this vast landscape. We will continue our cross-curricular learning about Africa in art, music and dance.
We will be consolidating and extending our geographic skills by exploring new enquiries in our cross-curricular learning and developing our skills in asking questions, thinking critically, weighing evidence, sifting arguments and developing a perspective and judgement. We will ask some big questions and use our research and the skills above to answer them.
Year 4 Autumn Term Topic Web
Topic Web AFRICA AUTUMN 2018 LO
English
Children will be covering a range of text types in their English work, starting with poetry and a recount from a different perspective in the first half of term and moving on to explore information texts and narrative writing in the second half of term. As always, all of our writing will be linked to our topic Africa and a high quality text.
Maths
In maths we will be working together to share our learning skills including: reasoning, understanding, applying and evaluating. This will help us gain a greater understanding and will also help us identify areas we need more help with. We will work as individuals, with a partner and as a group. There will be a focus on answering, proving and explaining our mathematical thinking using full sentences orally and in our written recording.
This term our main aims are to:
count in multiples of 1000
find 1000 more or less than a given number
recognize the place value of each digit in a four digit number (thousands, hundreds, tens and ones)
order and compare numbers beyond 1000
identify, represent and estimate numbers using different representations
round any number to the nearest 10, 100 or 1000
solve number and practical problems that involve all of the above and with increasingly large positive numbers
It is a requirement of the new national curriculum that all children master their times tables up to 12×12 by the end of Year 4, so any help at home would be incredibly helpful to your child in achieving this. We will be doing some fun challenges in class to help us with this throughout the year.
P.E.
The children will be taking part in a range of PE activities this term starting with kwik cricket. Please ensure that your child has their full PE kit in school every Monday including: well-fitting trainers, white PE shirt, black shorts, black or navy tracksuit trousers, a spare white T-shirt and a clean pair of socks. A plastic bag kept inside the PE bag is always useful too, for muddy trainers to be stored in!
In addition to our P.E. lessons we will also be completing our 'Daily Physical Activity' and we will be focusing on building up our stamina to see how many miles we can run in 10 minutes! Are you ready for the 10-minute challenge?
Sun Safety
The optimist in me would like to remind you that your child needs to bring sun cream into school this term as well as applying it before coming in. We have sunhats in school which will be provided when the weather is glorious (home sun hats are not permitted). Please also make sure your child has their school water bottle in school. The pessimist in me also wants to remind you that, whilst this is the summer term, we are likely to get caught out at some point, and so please ensure your child also has a rain coat in school every day.
Reading at Home
Reading at home regularly really does have a big impact on your child's progress in reading and their understanding of the text. Please remember that a good quality read doesn't necessarily mean a long read. It could be a few paragraphs and the reading could be shared between child and adult, as long as you discuss this with your child using a mix of literal, inferential and evaluative questions.
Please do not forget our weekly 'Reading Raffle'. To be given this opportunity children need to read with an adult at least five times in a week and have it signed in their contact diary.
If you need some inspiration when looking for a good book follow the link below to see the book trust's list of the 100 best children's books.
https://www.booktrust.org.uk/books-and-reading/our-recommendations/100-best-books/
Pencil Cases
Please ensure your child comes to school with their pencil case every day. They must have a pencil, a handwriting pen and a fine-liner or colored biro for responding to feedback in their books. A ruler, sharpener, coloured pencils and a glue stick are also helpful.
Home Learning
As well as reading and daily maths home learning I also ask that you and your child work through the spellings on the inside cover of their spelling journals.  This list is a statutory requirement of all year 4 children by the end of the year. I will then test the children on these every half term and record this in their spelling journals so you can see the progress made.
As previously mentioned, I would also be appreciative of any time you can spare to go over your child's times tables with them. I am aware I am asking a lot of parents in terms of time for home learning but it is so useful to your child's learning to be practicing all of these skills out of school, and I am already seeing the positive effects of this in class, please keep it up!
Believe Belong Become
 If you have any questions or want any additional information please do not hesitate to speak to me at the start of the day or after school.
I am really excited to be working with Year 4 and look forward to getting to know you all this year.
Thank you Miss Ovey